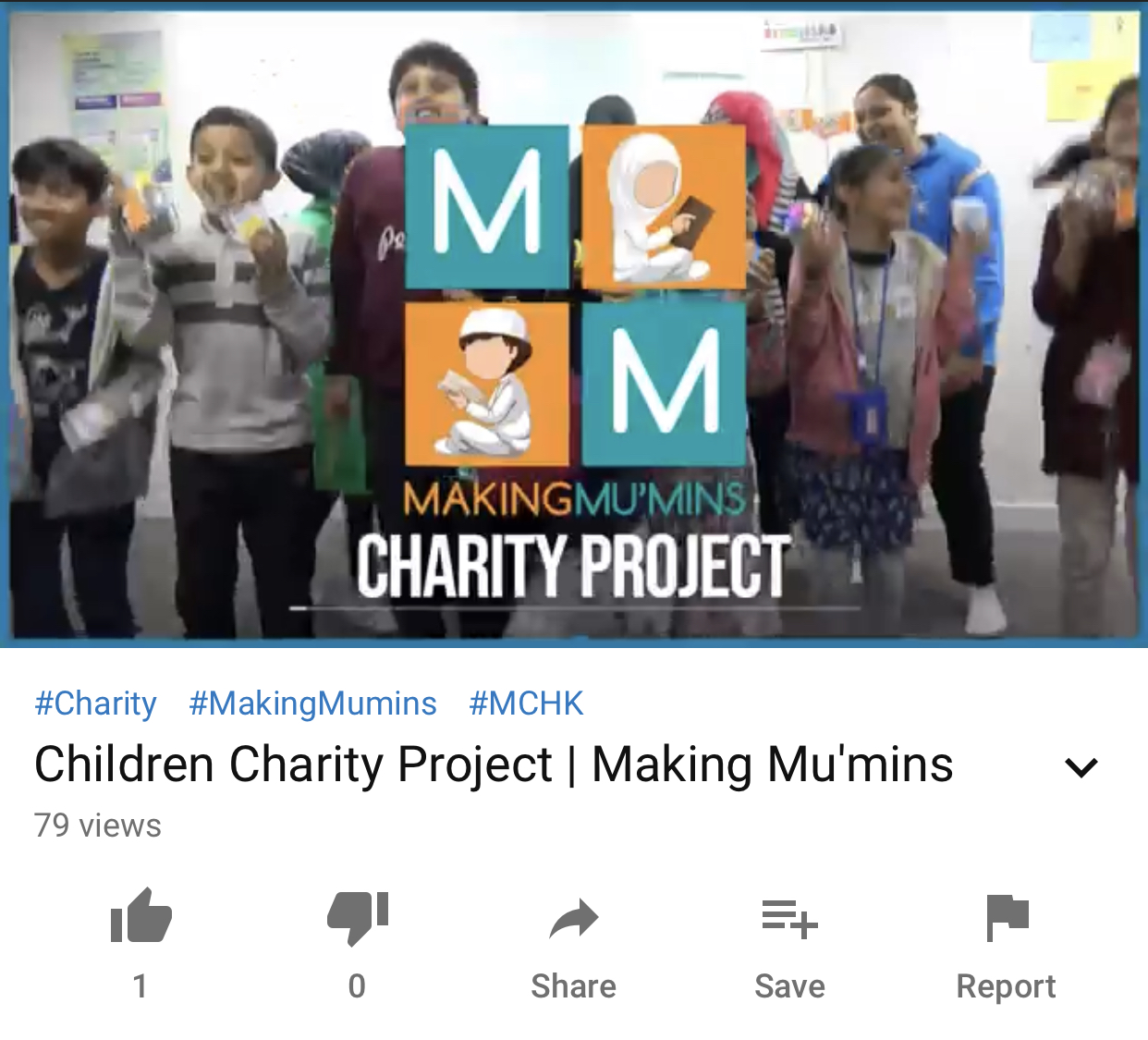 Making Mu'mins Children #Charity Project Report 2019
📥 On 2nd Feb, MCHK's Making Mu'mins students took their raised charity in their customised jars to a money agent to send their money to Somalia.
🇸🇴 Alhumdulilah, more than HK$5,000 was raised by the 18 students from their families and friends. All the money has been sent to Muslim Council of Hong Kong's partner to be used to feed the poor and needy in Somalia.
💖 We made this video to show how important we feel such a project is to teach our children the value of charity in Islam while keeping it fun and creative.
🤲 May Allah enable us to fulfil our duties as shepherds of our children by providing them with a good overall education.