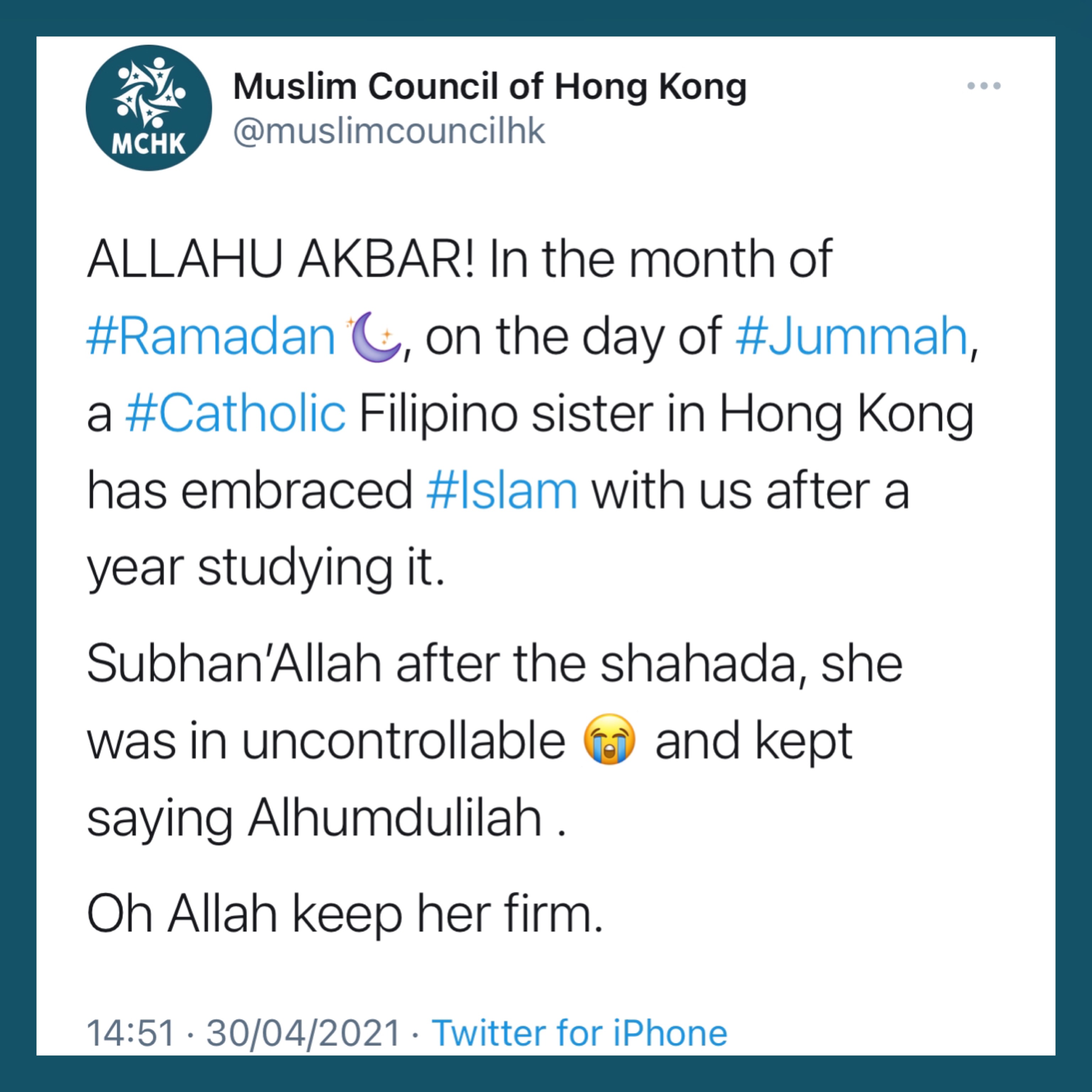 Takbeer! Allahu Akbar!
She had been observing the fasts too even before the shahada as she felt a connection to it.
As she cried, we mentioned this verse to her: "And when they hear what has been revealed to the Messenger, you see their eyes overflowing with tears because of what they have recognized of the truth.
They say, "Our Lord, we have believed, so register us among the witnesses." (Quran 5:83)
Oh Allah, let us taste the sweetness of emaan over and over again and keep us all on the straight path.