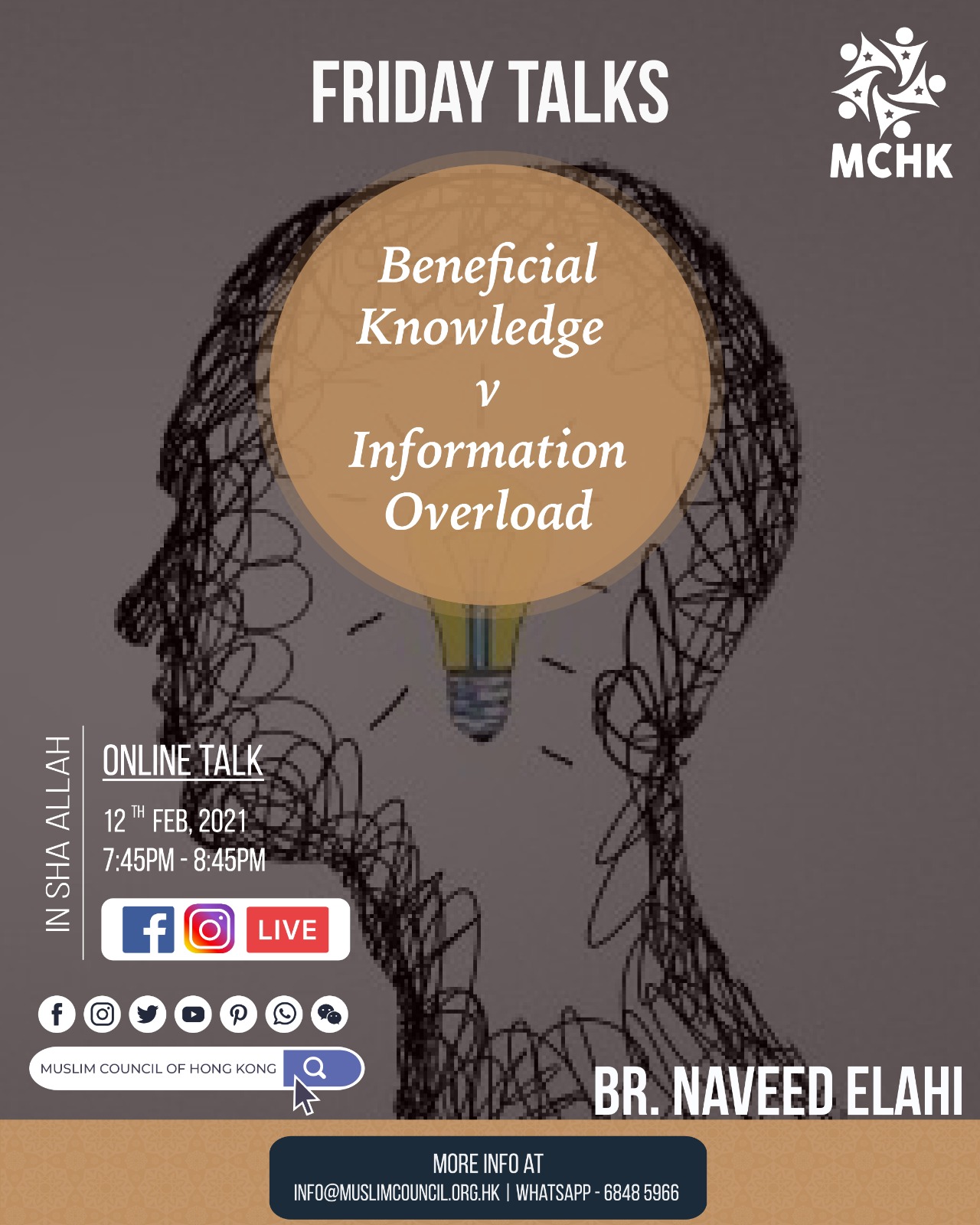 Beneficial #Knowledge v #Information Overload • Naveed Elahi
🧠 Daily, we are flooded with buckets of information due to the ever-growing global social networking world at our fingertips, but how to discipline ourselves whilst gaining beneficial knowledge?
🤝 Muslim Council of Hong Kong humbly invites you all, men and women, Muslims and non-Muslims, to attend this informative talk by watching the live stream on our Facebook, Instagram and Twitter pages in shā Allāh.
👤 Br. Naveed Elahi is a young brother, a graduate of University of Hong Kong, who is always hungry to seek knowledge and be part of benefitting gatherings.
🕋 Prophet Muhammad (peace be upon him) used to supplicate: ❝O Allah, I seek refuge in You from the knowledge which does not benefit, and from the heart that does not entertain the fear (of Allah).❞ (Muslim)