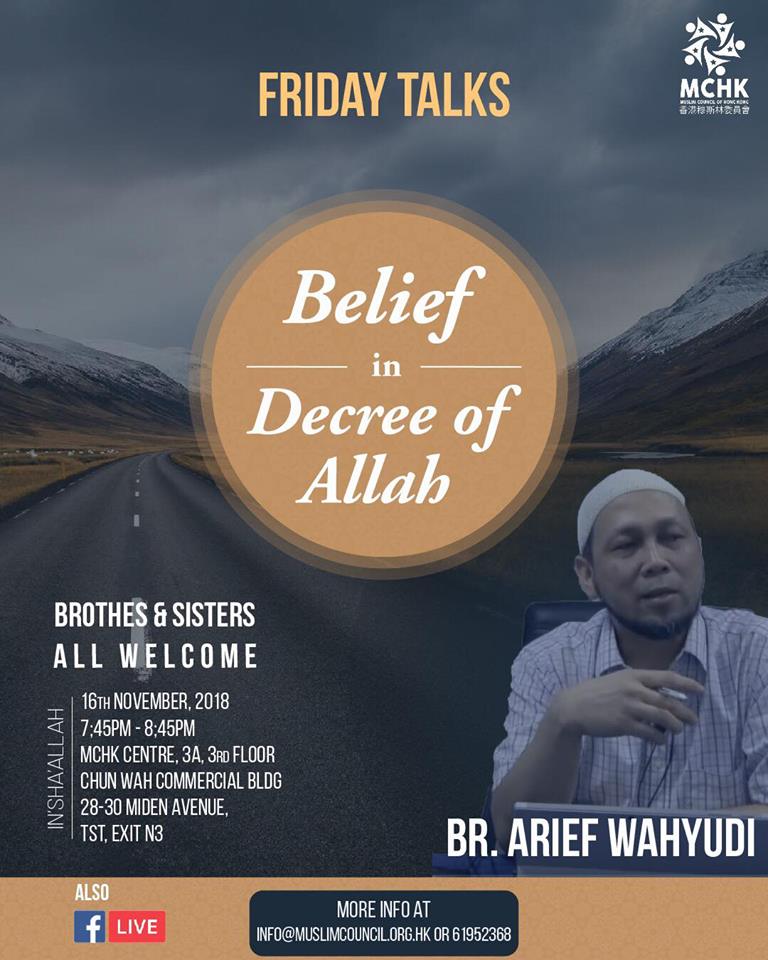 Belief in the Decree of Allah
From 19:45 until 20:45
At MCHK Centre
#Belief in the #Decree of Allah | Br. Arief Wahyudi

🖊 Al-Qadr. The Pre-Destination. A chapter of the Quran is named after it. It's a topic a number of Muslims get confused by. 
🗂 As part of the six articles of the Islamic faith series, this is now the last topic that we will be explored and talked about which again if we don't believe in or have the right belief in then our faith is not complete. 
👤 Brother Arief Wahyudi is a passionate and charismatic speaker who has been a seeker of knowledge for years and delivering lectures and talks especially to his community. 

🕋 Prophet Muhammad (peace be upon him) said regarding al Qadr:

❝Allāh wrote down the decrees of creation fifty thousand years before He created the heavens and the earth.❞ 

[Sahih Muslim 2653]