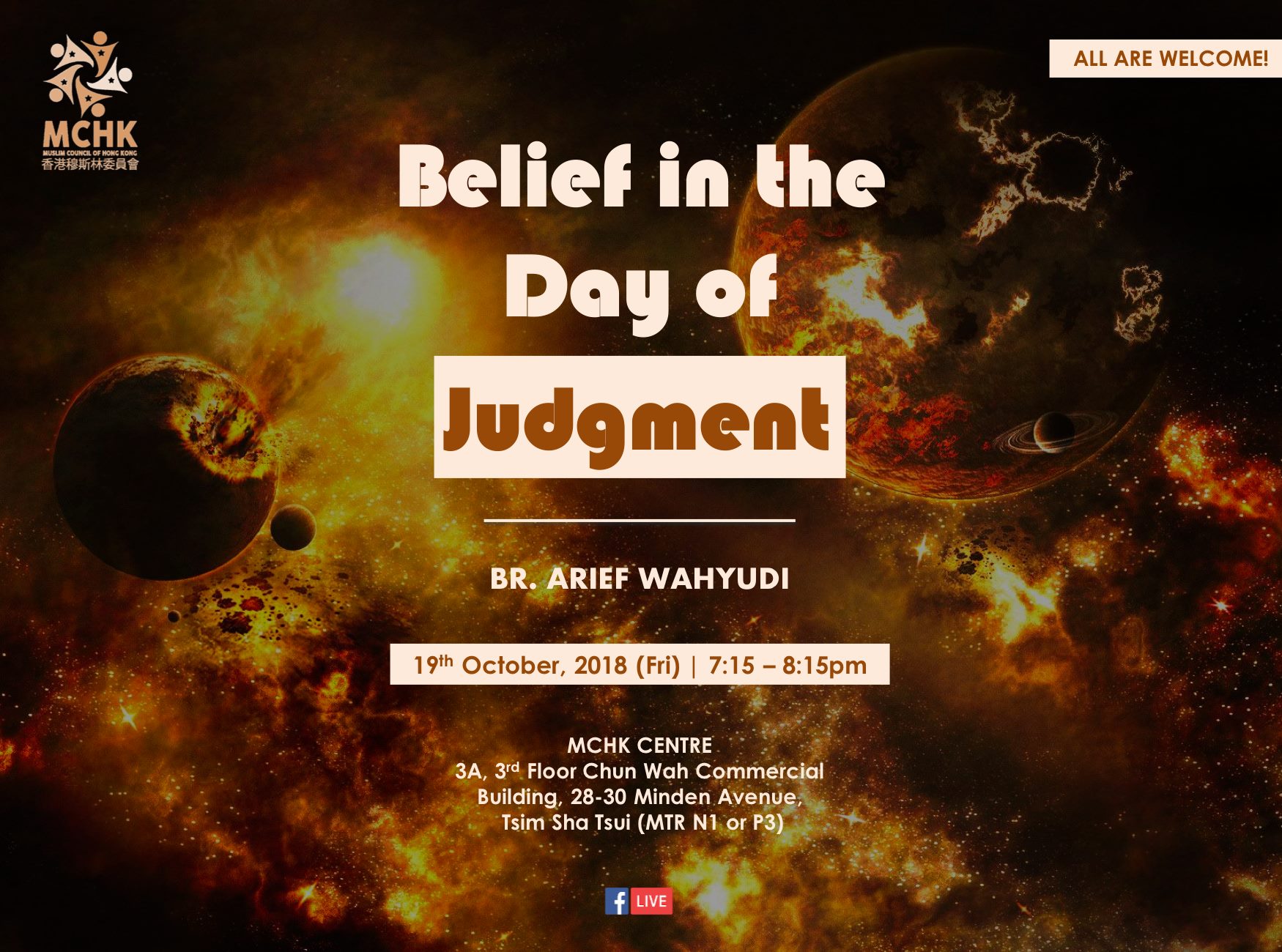 Belief in the Day of Judgement
From 19:15 until 8:15
#Belief in the Day of #Judgment | Br. Arief Wahyudi

🌅 Our belief as a Muslim isn't complete until we believe in this matter of the ghaeb, a matter of the unseen, a matter which there's absolutely no doubt will happen.

💫 So far, brother Arief has talked about the belief in the angels, the Prophets (as) and the books of Allah. Now he will hope to enlighten us about the day of reckoning when mankind and jinnkind will all stand in the court of Allah, So shouldn't we know more about this day or at least remind ourselves about it?
👤 Brother Arief Wahyudi is a passionate and charismatic speaker who has been a seeker of knowledge for years and delivering lectures and talks esepcially to his community. 

🕋 Look at what Allāh says about His Prophets:

❝But when there comes the Deafening Blast - that Day a man will flee from his brother, and his mother and his father, and his wife and his children. 

For each one of them that Day will have enough preoccupations of his own. 

Some faces, that Day, will be bright – laughing, rejoicing at good news. 

And other faces, that Day, will have upon them dust. Blackness will cover them. Those are the disbelievers, the wicked ones.❞ 

[Quran 80:33-42]