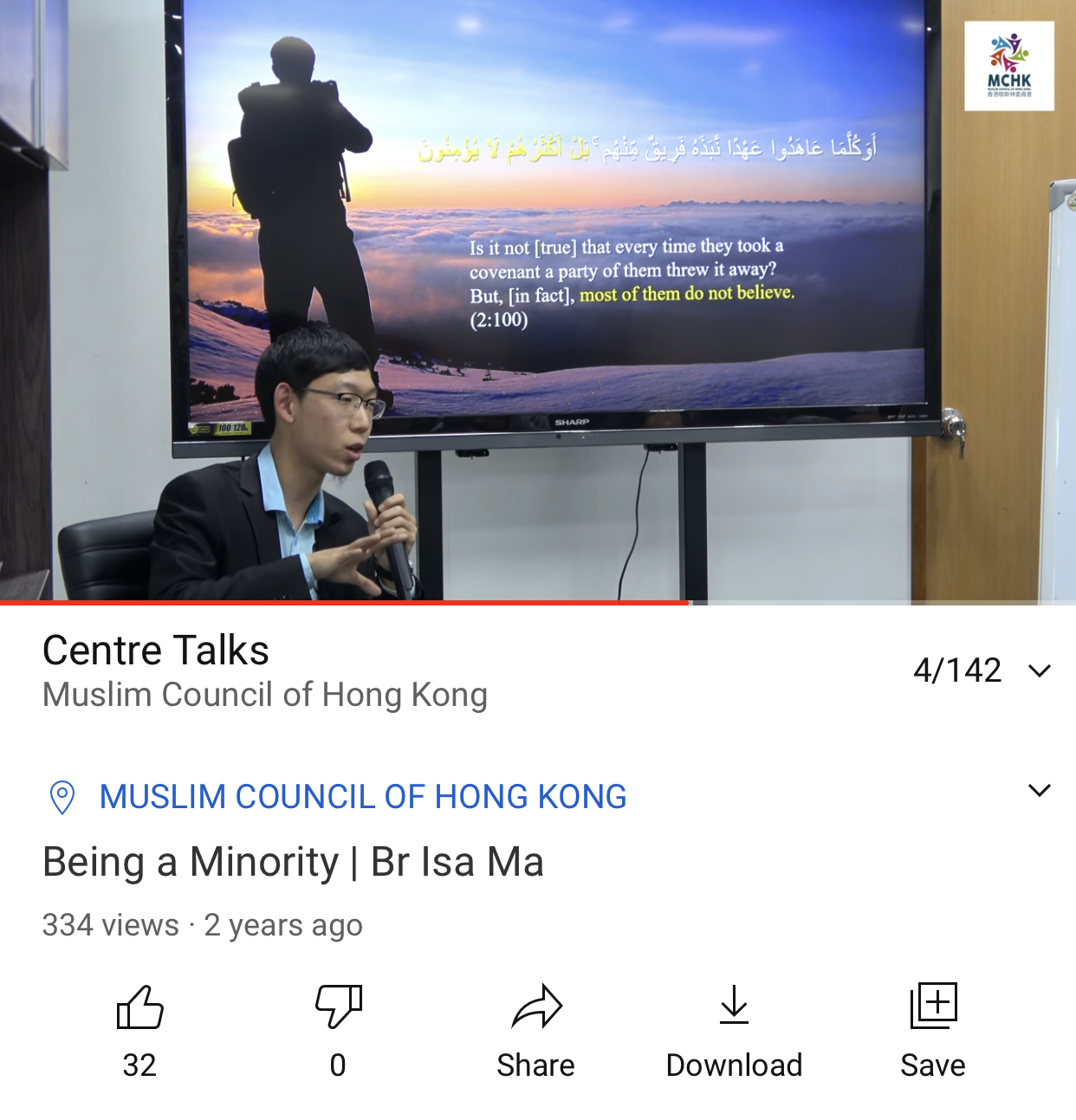 On 17th February, 2018, Muslim Council of Hong Kong was yet again grateful to have an excellent talk by our young Chinese brother Isa about how Muslims should react as being a minority in a society.
He explained with a variety of examples of how as Muslims we should never compromise on our religious principles and know there's always a solution for no matter what struggle we are going through.
Alhumdulilah it was great to see more than 50 brothers and sisters attending this gathering, and it was even greater to see them from different age groups and ethnicities.
Brother Isa Ma is the ex-vice chairperson of University of Hong Kong's Muslim Students Association and is currently attaining Master of Education in Youth Studies. He's a deep thinker and is eager to share his thoughts and knowledge with others.
We ask Allah to forgive everyone who was part of the gathering as the people came seeking knowledge of His deen and we ask Him to continue to make us part of such gatherings again only for His sake.