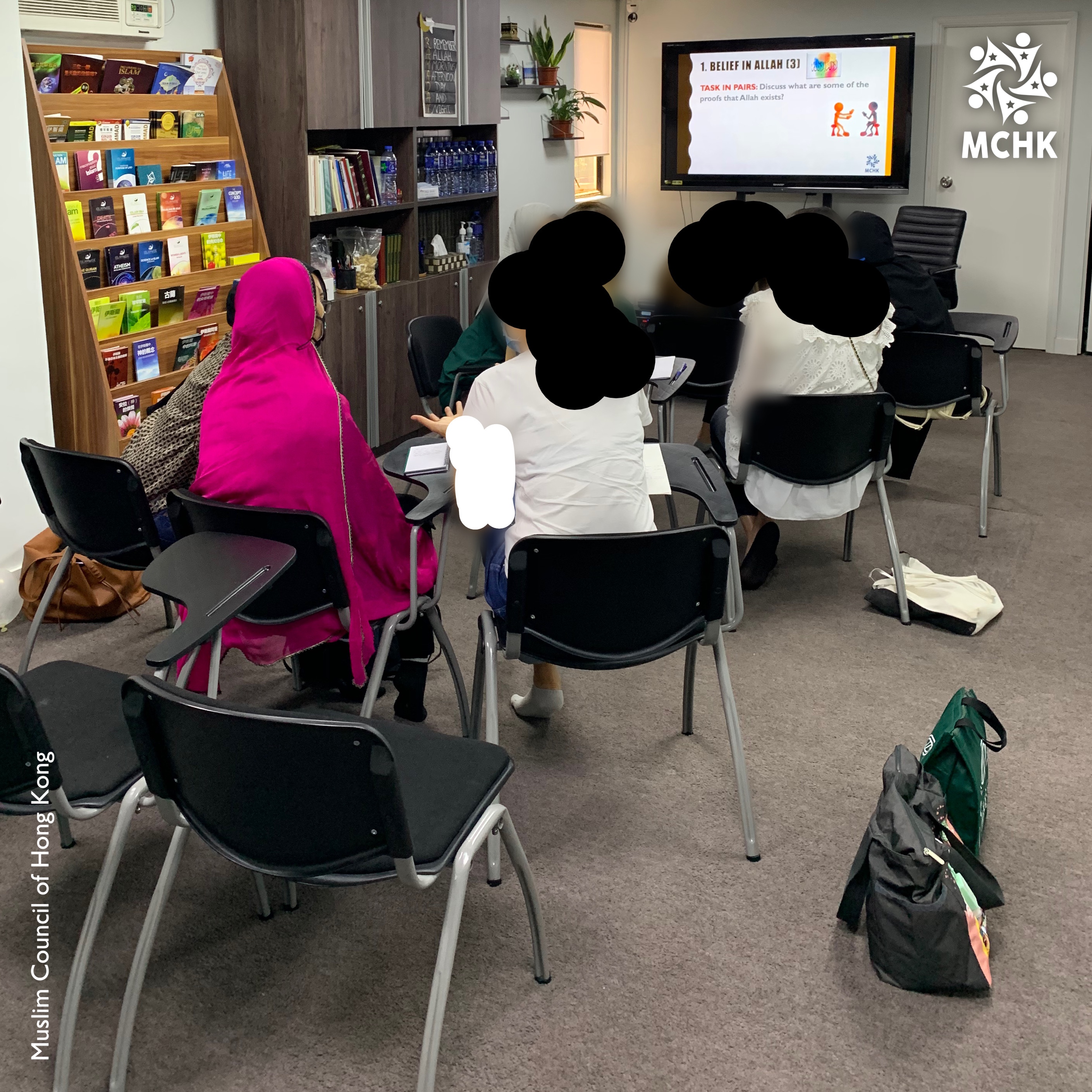 From 11.15am until 12.45pm
At MCHK Centre
Basics of Islam 2020 | Lesson 2 | 6-Week Beginners Course
🗣 Alhumdulilah, last Sunday, MCHK conducted the second class of this year's #BasicsOfIslam course with the focus on the 6 articles of faith.
🙌 It was once again an interactive, reflective and enjoyable session with class discussion, pair-work, group discussion, quizzes and practical examples.
👥 8-10 sisters are part of the course, few non-Muslims, few revert Muslims and few born Muslims, coming from various backgrounds including Chinese, Filipino, British, Malaysian and French.
🤲 May Allāh accept the gathering in pursuit of knowledge about His religion, continue to guide all upon the truth and keep us hungry to learn.