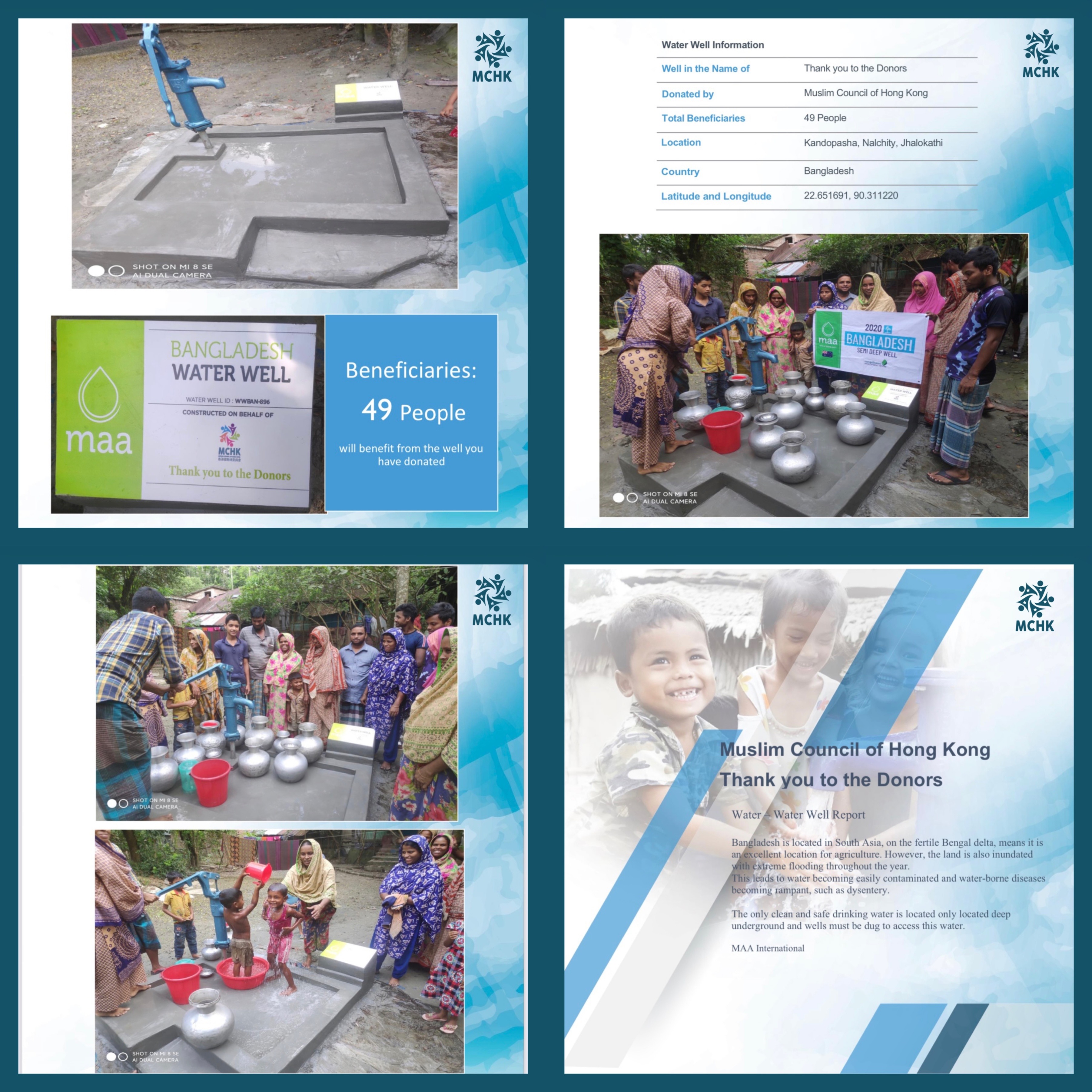 #Bangladesh 2020 Water Well
🚰 Alhumdulilah, we at MCHK has received the report from our partner MAA, of the successful building and operation of a water well.
💞 In the city of Jhalokathi, this well will in shā Allāh benefit more than 49 people for their drinking, washing and even wudu purpose.
😍 Look at the joy on the faces of especially the sweet children! And imagine the reward for our donors when our Prophet ﷺ had said the best charity is to give water to those in need.
🤲 Oh Allah, this is all to seek nothing but Your mercy, we ask for no reward except Your acceptance. And Ya Rab, continue to use us to bring ease to those in need.