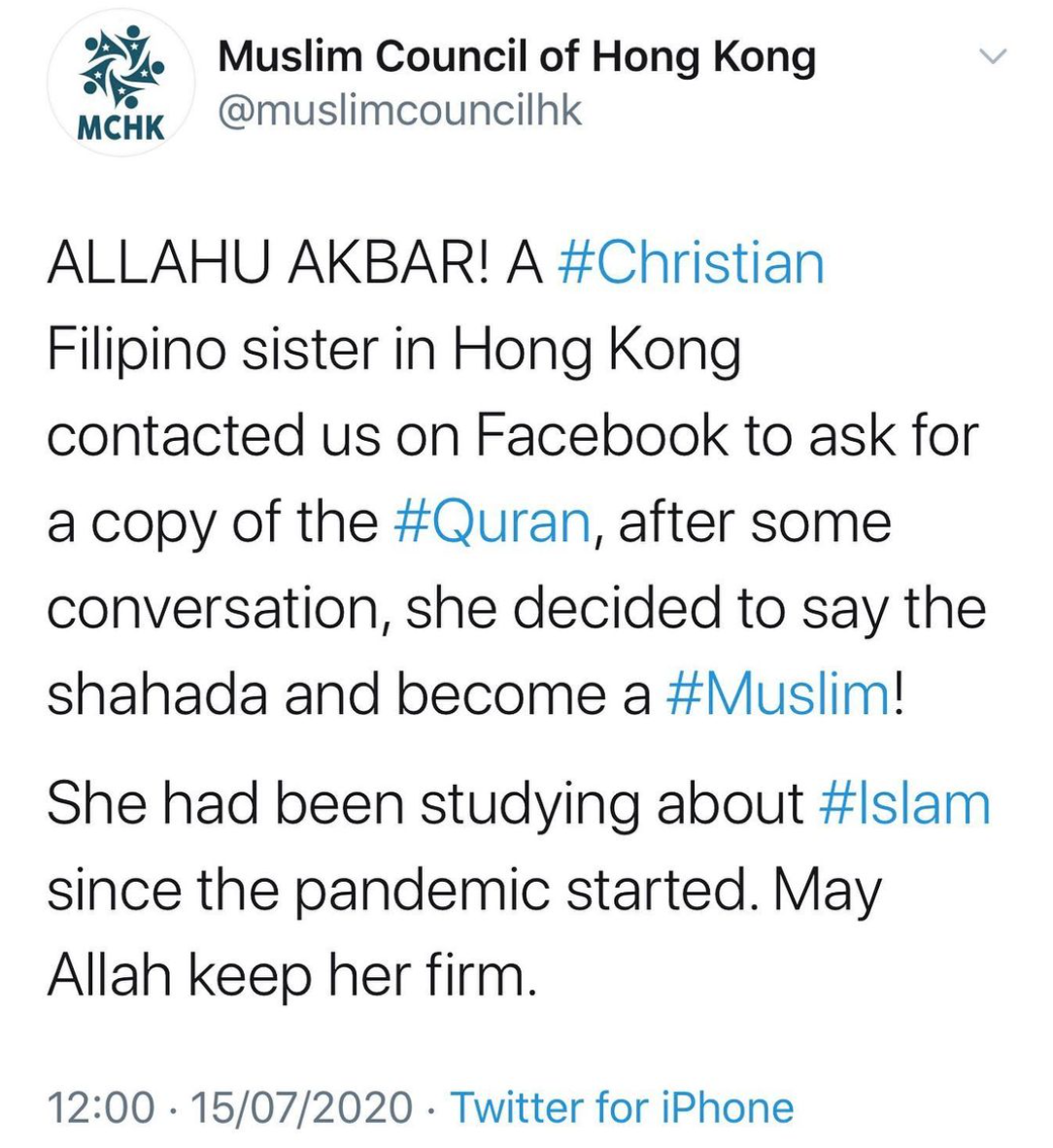 TAKBEER! 😃

Another soul has seen the light of Allah and embraced it wholeheartedly with knowledge and sincerity.

The pandemic has been a blessing in disguise for some people without a doubt, Alhumdulilah.

May Allah continue to guide those who are seeking the truth to Islam and accept it, and keep us all on the straight path till our ends.