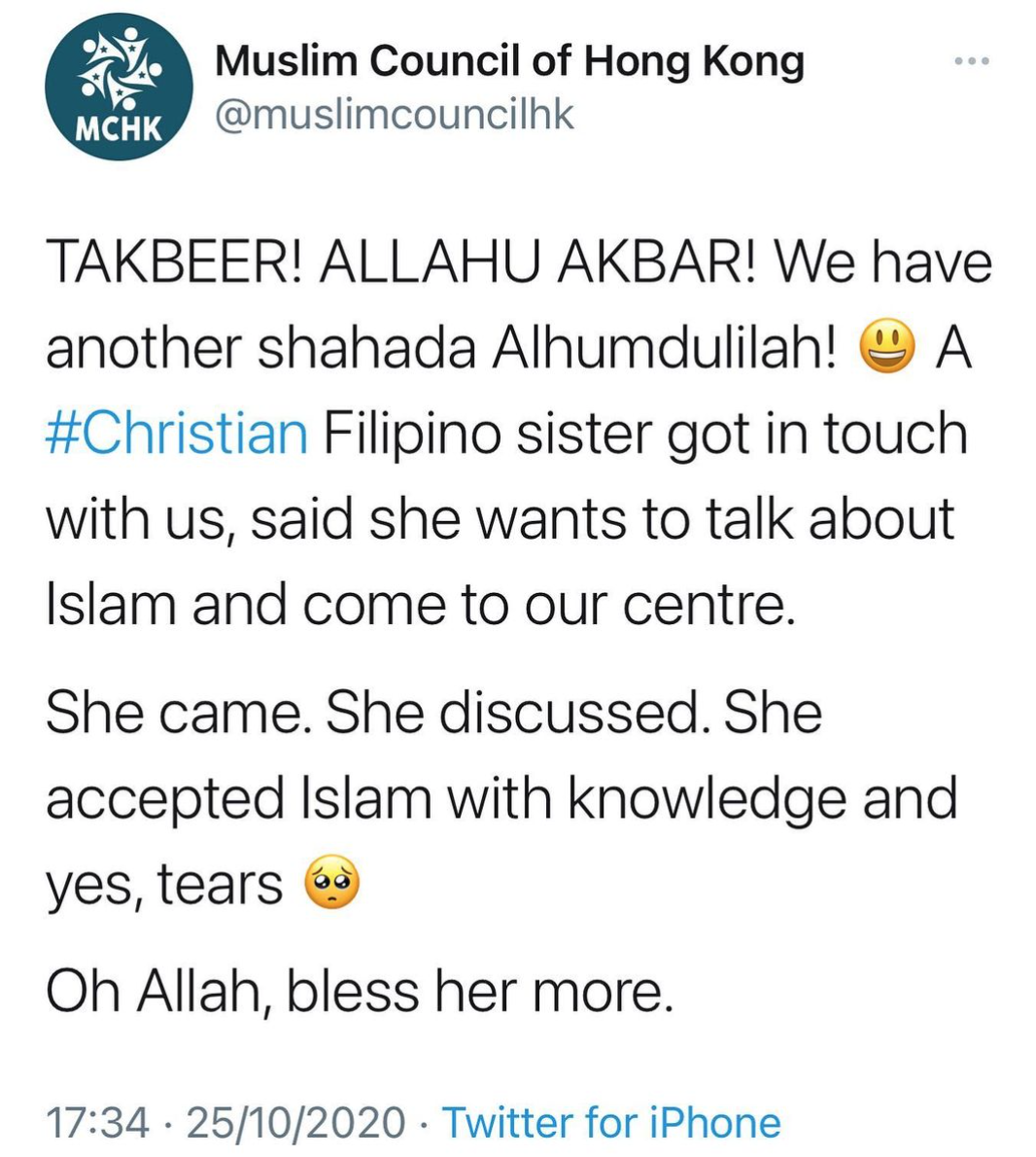 Allahu Akbar!
May Allah keep her firm and guide all those asking for guidance.

She said she started studying about Islam during the pandemic, being home alone made her depressed and would ask God for guidance.

She looked into the Bible and then the Quran. She found the Bible contradictory and confusing. She found the Quran clear and profound.

Indeed, the truth is clear.

She spoke about Islam with someone online and the more she read into the Quran, the more she felt peace in the heart and said would suddenly start crying as it made sense to her.

Subhan'Allah. What a priceless blessing is guidance. Alhumdulilah.