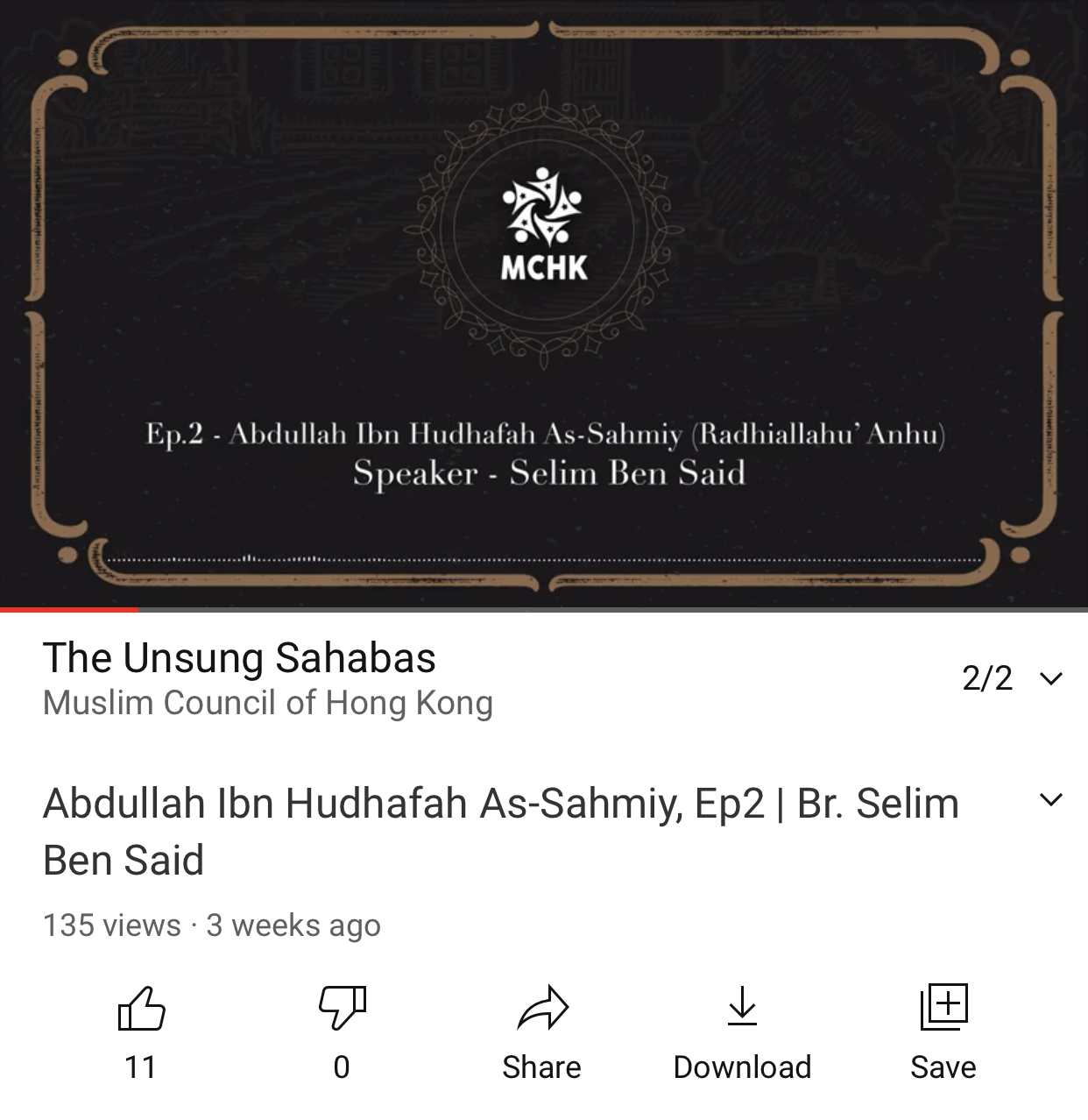 📜 There are some sahabas which all of us know about, even if it's a little. But then, there are others who we hardly know anything about, yet their heroics and impact during the early days of Islam remain unmatchable.
💖 This series will hope to unravel some of those unsung sahabas in order to learn and be inspired from their stories in sha Allah.
🕋 Abdullah ibn Hudhafah was a companion of Prophet Muhammad (Sallallahu Alayhi Wa'sallam) and is famously known for his meeting with Heraclius, the Byzantine emperor.
👤 Br. Selim Ben Said has been involved in Islamic dawah for many years. He is a charismatic individual using more often than not a soft-hearted approach to spread the message of Islam.