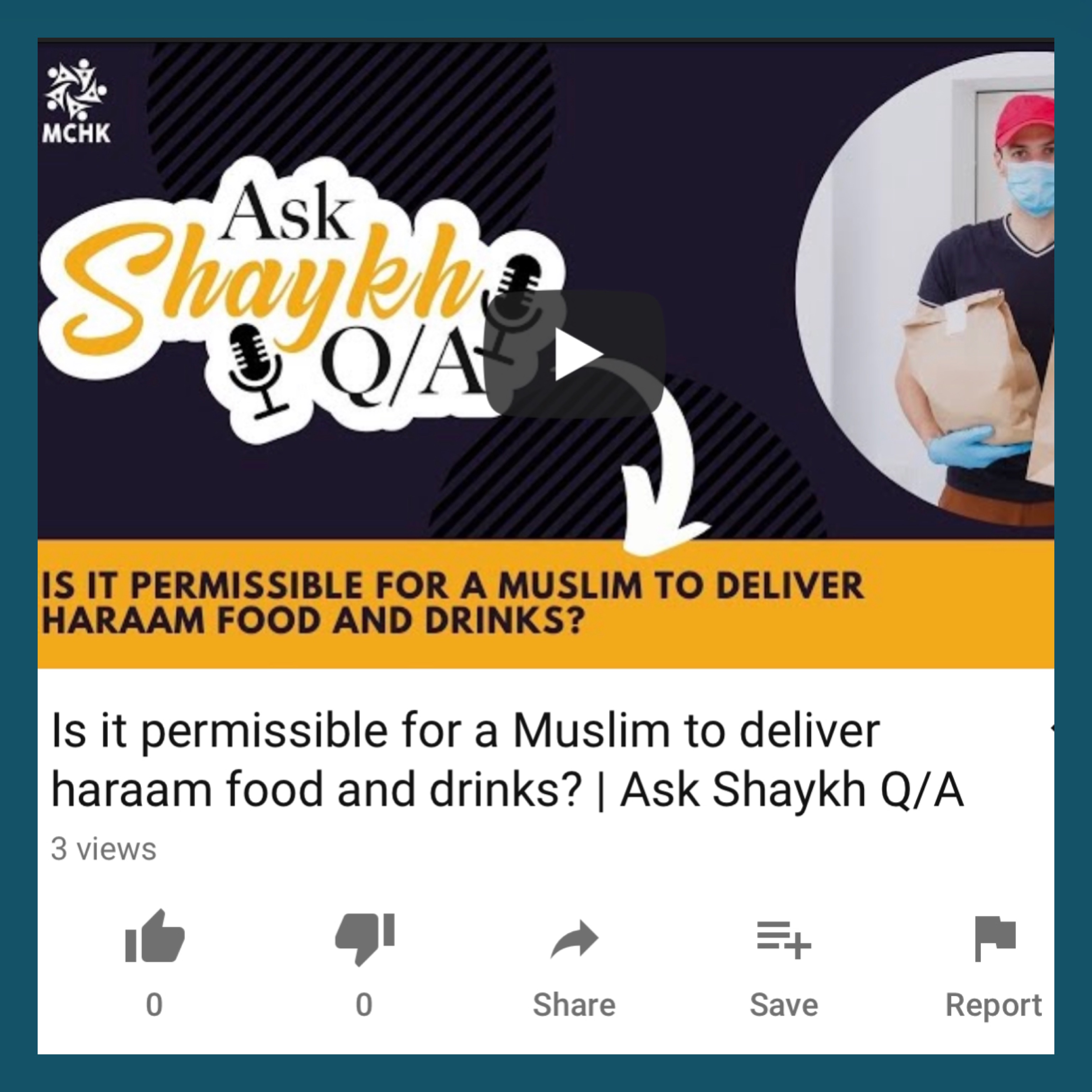 Is it permissible for a Muslim to deliver haraam food and drinks? • Ask Shaykh Q/A
Making sure our income is from halal sources should be one of the most important things a Muslim takes care of.
Also, what should one do if he is in a haram mixed with halal source of income? Watch.
The Prophet ﷺ mentioned the man who undertakes a lengthy journey and is disheveled and covered with dust, and he stretches his hands towards heaven saying,
'O Lord, O Lord,' when his food is haraam, his drink is haraam, his clothes are haraam. He is nourished with haraam, so how can he be granted a response? [Narrated by Muslim, 1015]