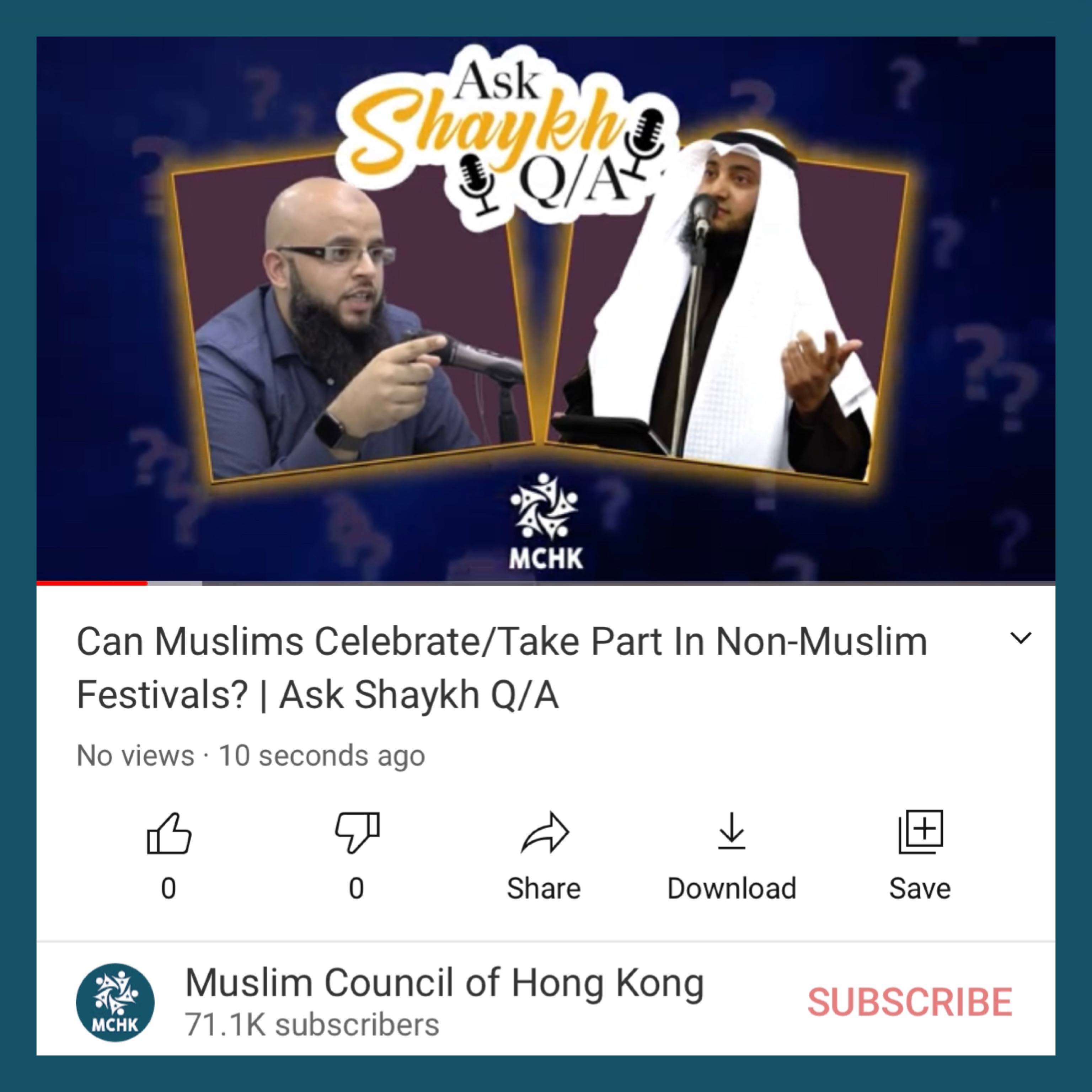 Can Muslims Celebrate/Take Part In Non-Muslim Festivals? | Ask Shaykh Q/A
On a topic like such, there's a possibility of a difference of opinion amongst the scholars whether to say it's permissible or not.
And in such a situation, a Muslim who is extra careful of his/her emaan, it's best to be on the safer option.
May Allāh Azzawajal guide us to that which is right by Him.