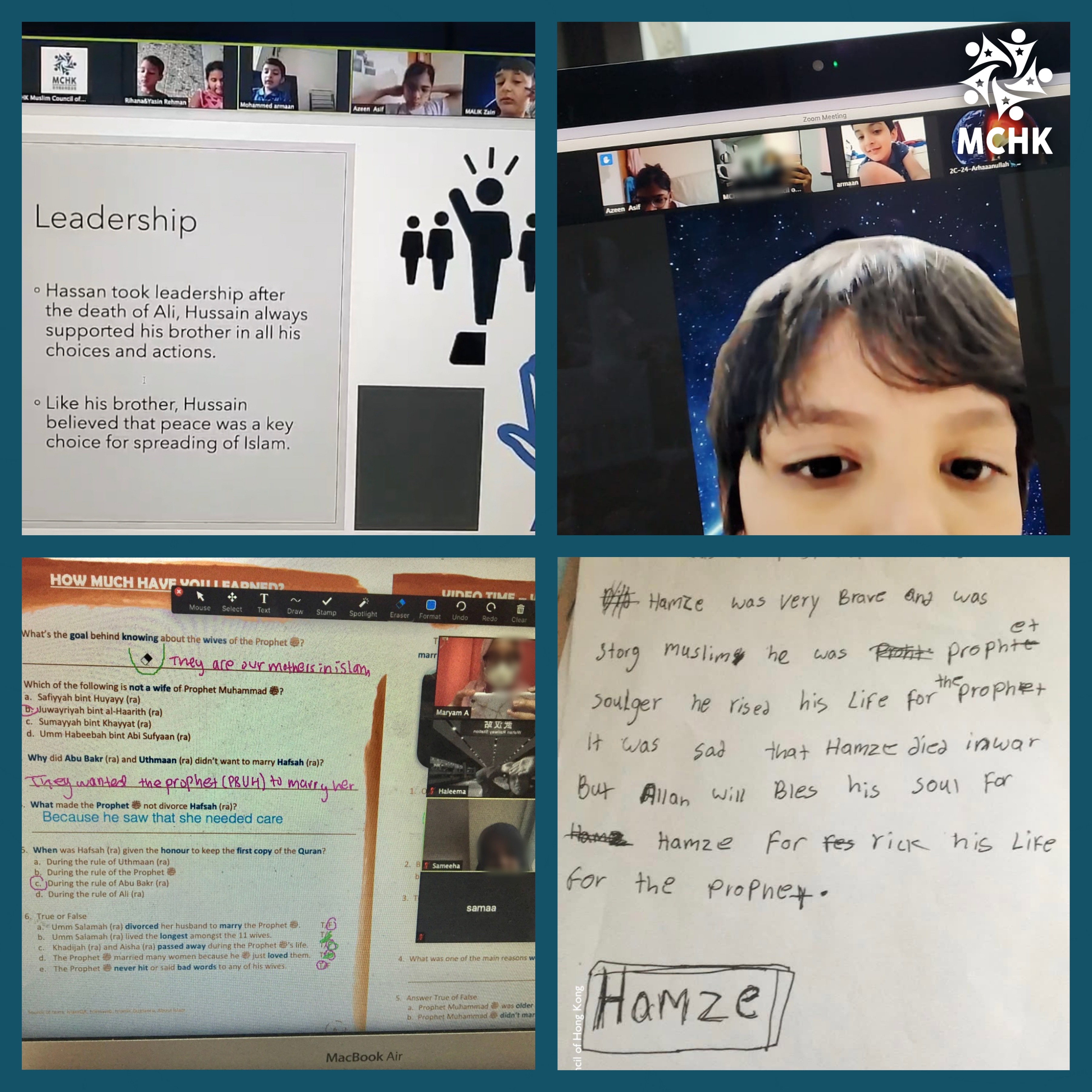 From 14:00 until 16:45
Making Mu'mins 2020-2021 • Saturday #Islamic Classes • 6th Cycle • 28-11-2020
📘 Alhumdulilah, another cycle was done, but this it was done online due to the suspension of face to face teaching in response to the virus situation.
😃 But the teachers still made sure the enjoyed themselves whilst making sure there is yet again a sweet combo between instilling useful knowledge, Q/A and doing arts and crafts.
📝 The 2nd chapter of Knowing The Prophet ﷺ continued with the lesson being on The Prophet's Family, talking about Hassan & Hussain, Hamza ibn Abdul Muttalib and the wives of the Prophet ﷺ.
📋 These 3 were done respectively across the 3 levels, who had specifically designed materials that catered for their age group while having the same chapter. 
💖 Alhumdulilah there are 17 students enrolled this year, some old faces and some new. They felt safe, enjoyed themselves and built friendships with other Muslim kids while improving their understanding regarding these basic and vital topics.
🤲 May Allah enable us to fulfil our duties as shepherds of our children by providing them with a good overall education.