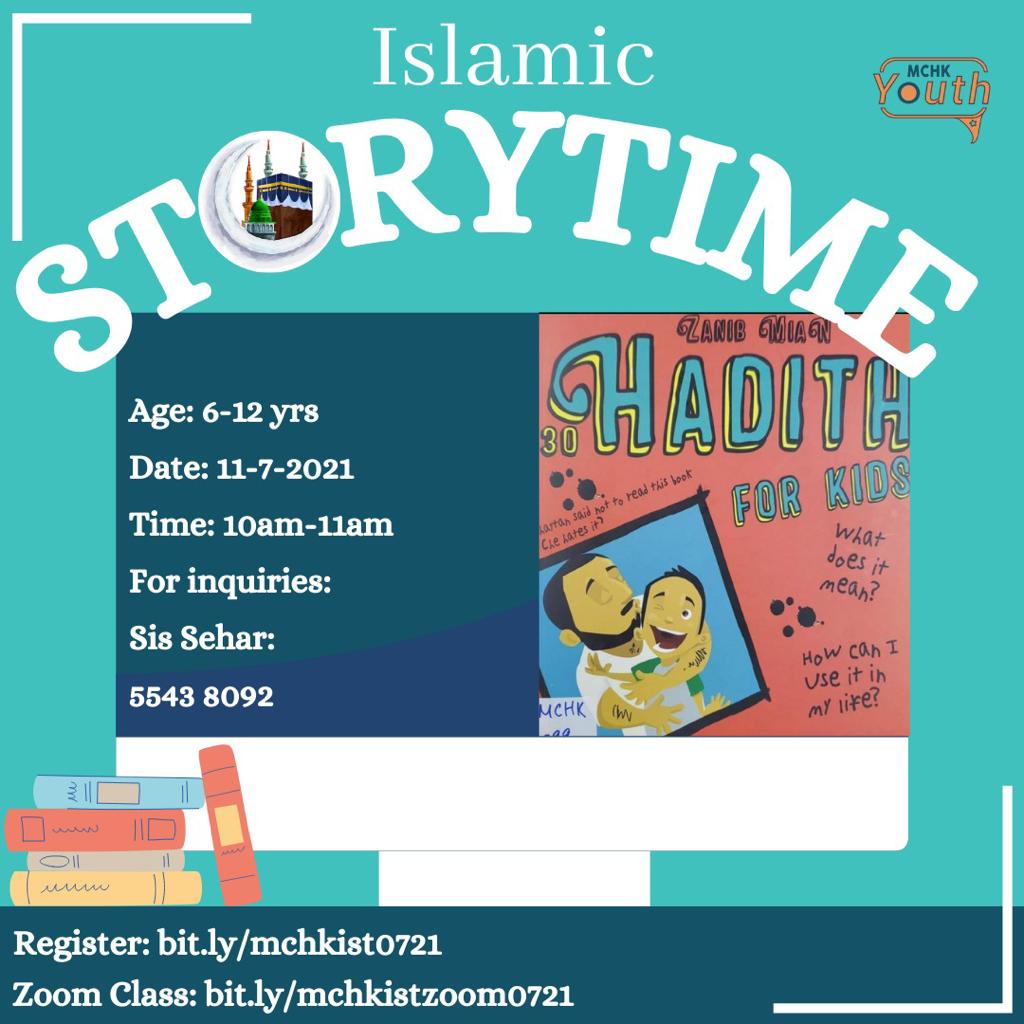 Asalamualaikum Muslim Youth Worldwide
😄 MCHK Youth Club is back again with its 5th Islamic Story Time, this time during Summer Holidays Alhumdulilah!
📖 For this session in shā Allāh we are going to continue reading about a book compiled with 30 Hadiths for kids.
📋 Details:
• Aged: 6-12
• Via: Zoom
• Date: 11-7-2021 (Sunday)
• Time: 10-11am HK time
❓An Islamic Story telling with a small Q&A at the end.
🤩 Looking forward seeing the kids again on Zoom in shā Allāh!
🖊 Please register to join:
bit.ly/mchkist0721
👨‍💻 Class will be on Zoom: bit.ly/mchkistzoom0721
📲 Inquiries: Sis Sehar 5543 8092