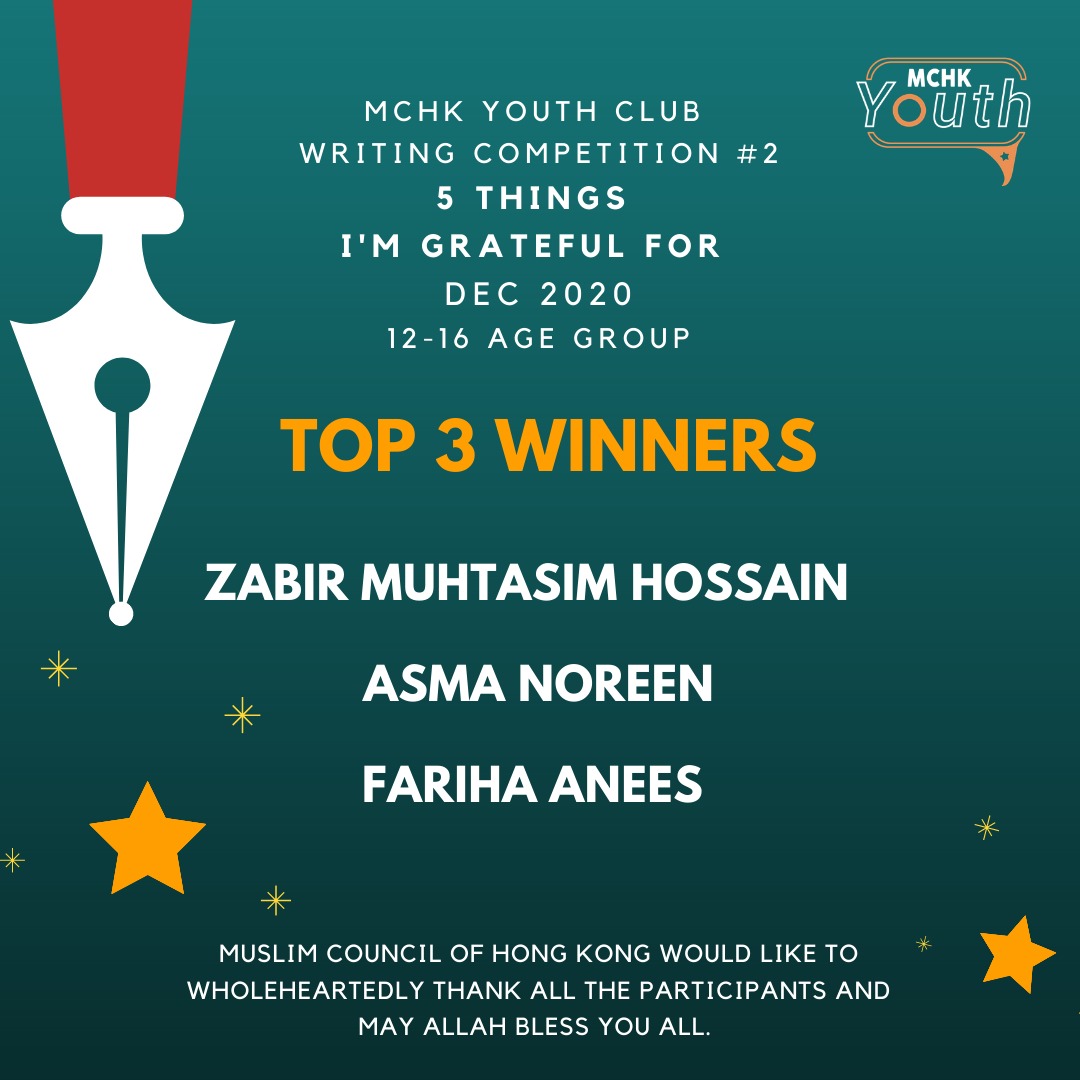 5 Things I'm Grateful For • MCHK Youth Club #2 Writing Competition 2020
🎉 And the winners are! Congratulations to the top 3 winners!
(Ages 12-16)
1. Zahbir Muhtasim Hossain
2. Asma Noreen
3. Fariha Aneesh
(Ages 17-20)
1. Fatima Faleela
2. Saleema Ibrahim
3. Zulaiha Zulfika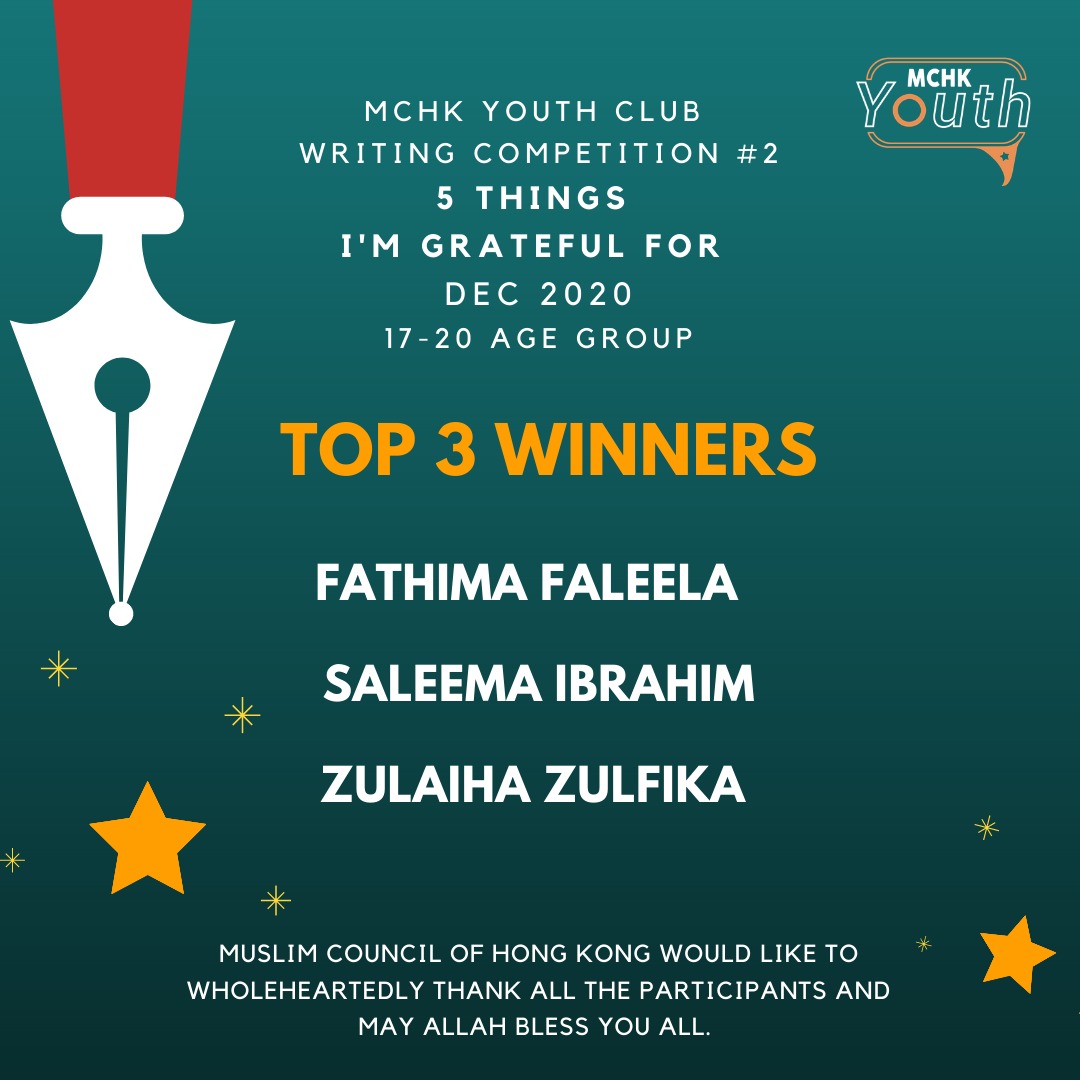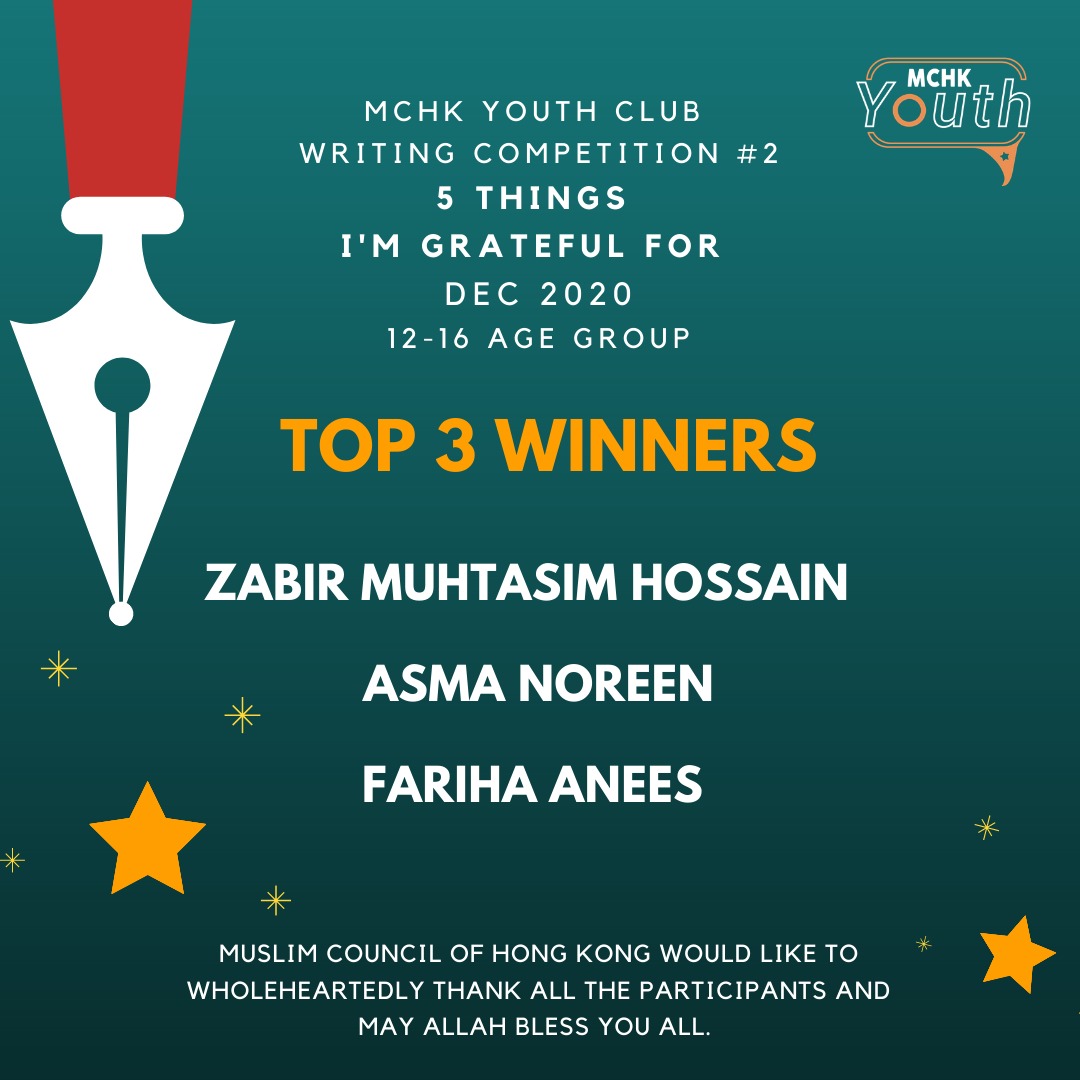 😄 Ma Sha Allāh TabbarakAllah! Honestly, it was super difficult to pick the winners as many of the writings were simply amazing!
🥲 Once again, as the judges read the reflective writings of the Muslim youth, it brought joy to the heart and a level of goosebumps too, whilst realising the importance of such projects!
💪 It was great to see such enthusiasm because of this initiative and this will go on Insha'Allah with many various kinds of activities!
Jazak'Allahum Khayrun to all! 😊
📲 Want to keep updated with MCHK Youth Club activities, join the WhatsApp Group- bit.ly/MCHKYouth