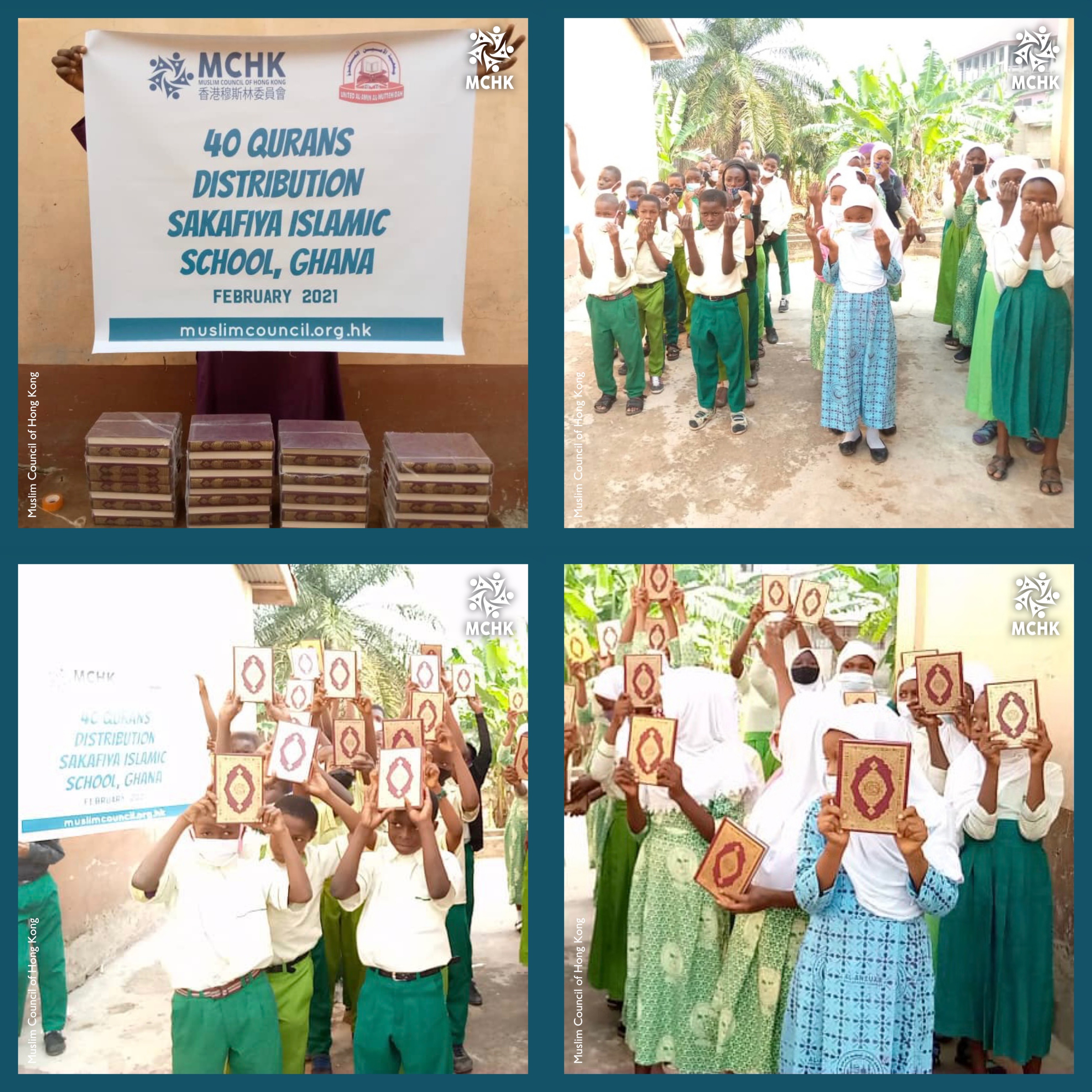 40 #Quran Mushafs Distribution • Sakafiya Islamic School, #Ghana • February 2021
😍 Alhumdulilah, a sister seen our Qurans campaigns and said she wanted to rush towards good deeds too as she donated HK$1,000 Alhumdulilah.
📖 Our partner bought 40 Quran copies with it to distribute to an Islamic school which will benefit primary school boys and girls in shā Allāh.
💞 Subhan'Allah, each time each mushaf is recited, the donor will get at least 10 times reward written for every letter read as promised by Prophet Muhammad (peace be upon him).
🕋 Prophet Muhammad ﷺ said: ❝The best of you are those who learn the Quran and teach it.❞ (Bukhari 4739)
📥 Do you want to sponsor a similar distribution? For just HK$25 (US$3) per copy you can do so, minimum HK$1,000 for a single distribution.
🤲 May Allah accept and reward the donors for many years.