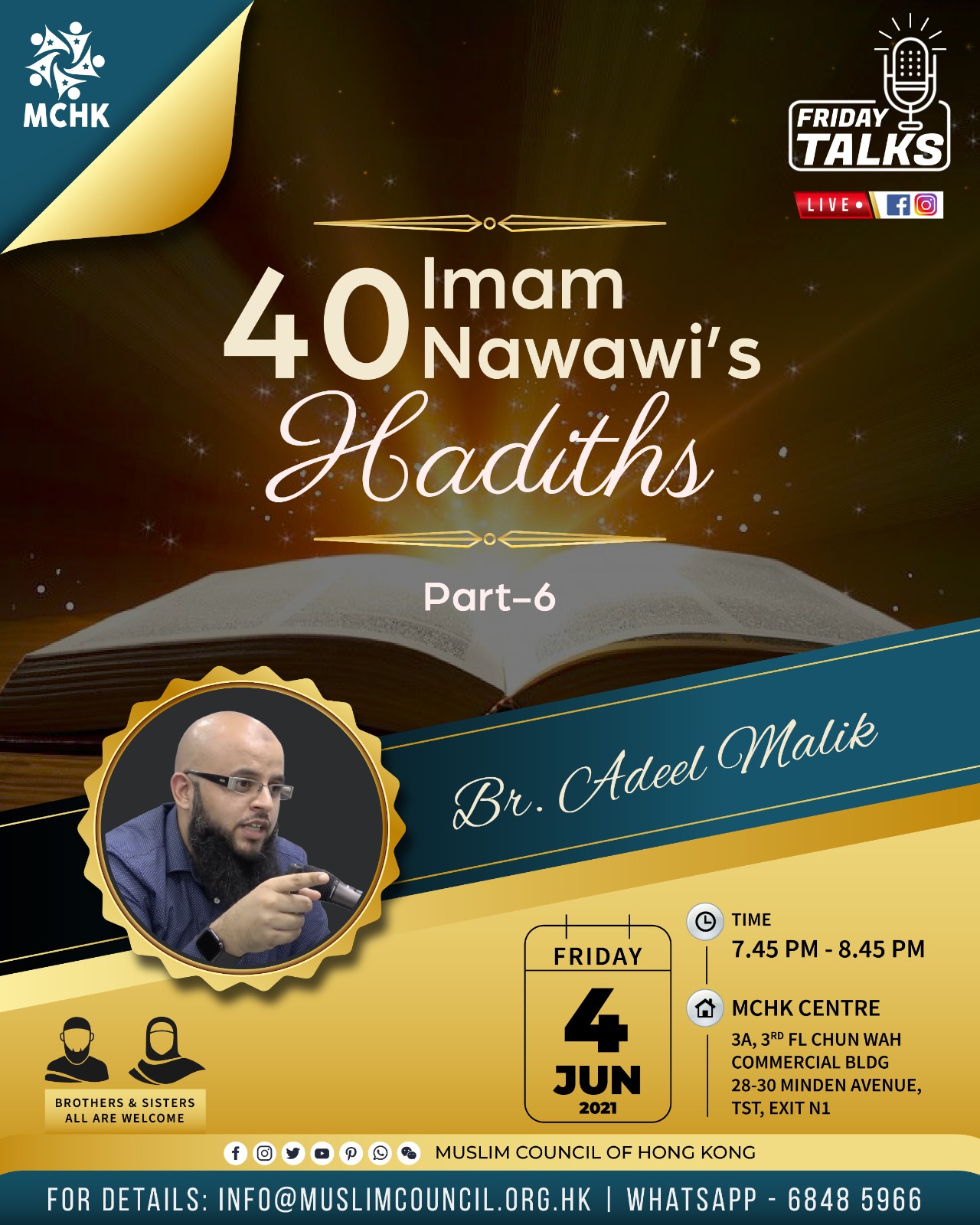 📜 Do you want to know or remind yourself of some of the most important sayings and teachings of Prophet Muhammad (sallalahu 'alayhi wa'sallam)? Then, these 40 hadith collection does exactly that.
🎥 Watch all parts - https://www.youtube.com/playlist?list=PLUsw6l8z0AKcoqVyFmle5iZBFbHk6ZmnN
👤 Br. Adeel Malik is an active Islamic activist who has been passionately involved in the field of Islamic dawah for more than 10 years. Being a qualified teacher, he uses his skills to keep his audience engaged and is able to build a good rapport with people of all backgrounds.
🕋 Imam Malik (rahimullah) said: ❝The Sunnah is like the Ark of Noah. Whoever embarks upon it reaches salvation and whoever refuses is drowned.❞ [Tārīkh Dimashq 12275]