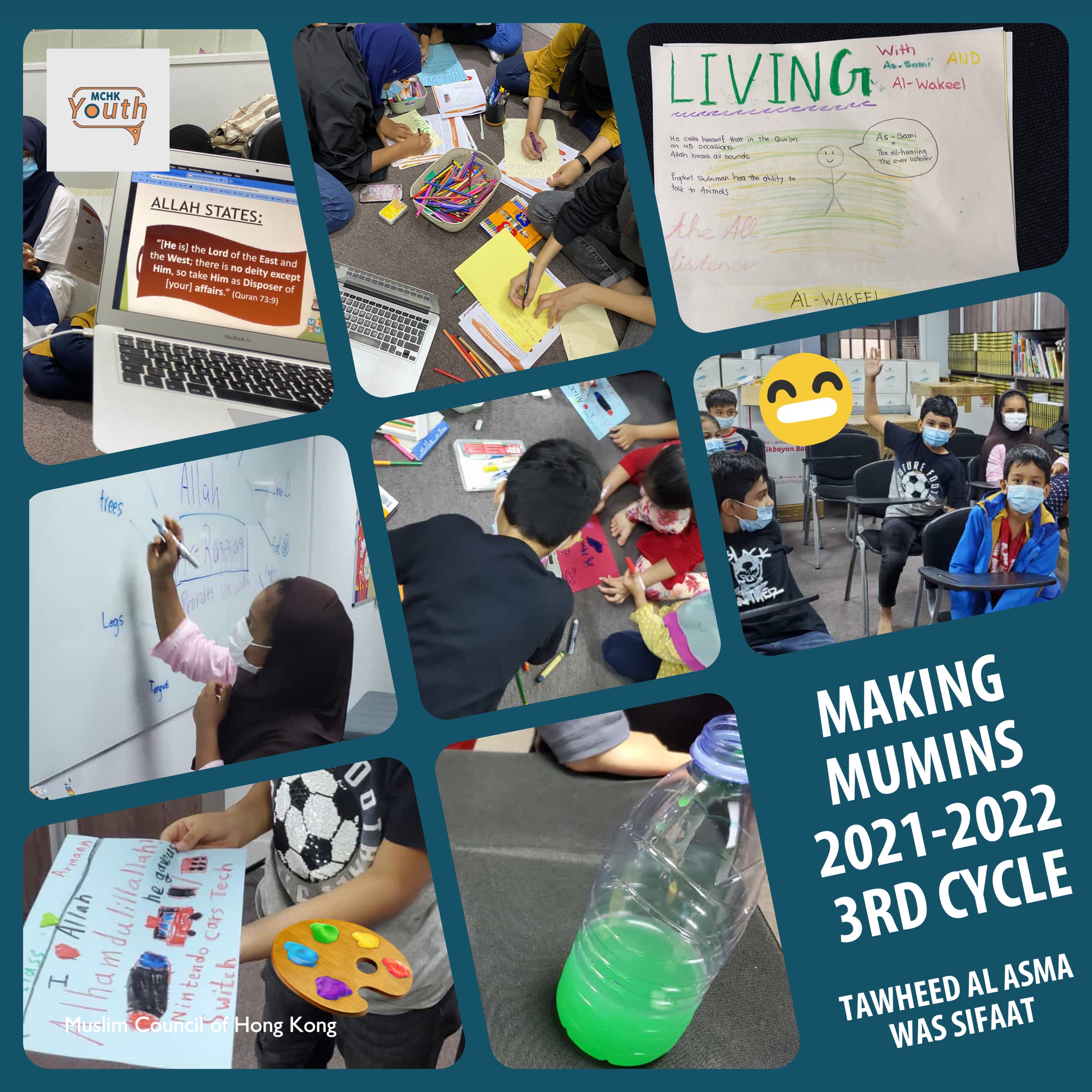 😃 Last Saturday, MCHK centre was once again filled with our young Ummah learning about their religion in a fun, interactive and structured way according to the Quran and the Sunnah.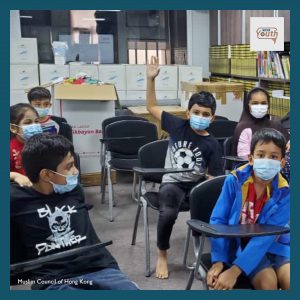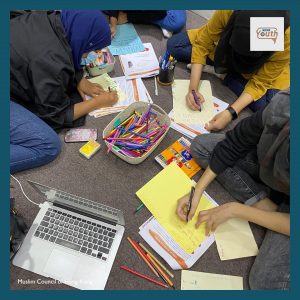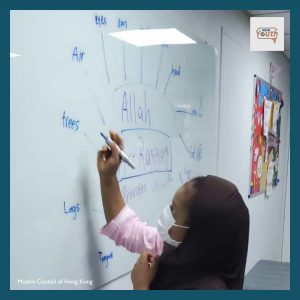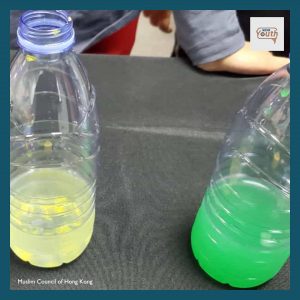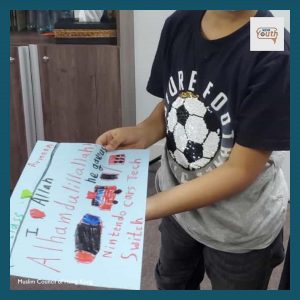 3️⃣ This is the 3rd and final year of the 3 years curriculum we have designed with a combo between Islamic education, quizzes, artwork, videos, presentations, discussions, games and much more, Alhumdulilah!
📝 The 1st chapter of Knowing Allah continued with the lesson being on Tawheed Al Asma Was Sifaat (Oneness of Allah in His Names & Attributes) by focusing on 2 names for each class.
📋 The lesson was done across the 3 levels, who had specifically designed materials that catered for their age group (6-8, 9-11 and 12-14 years old) while having the same chapter being done.
🕰 In the next lesson in shā Allāh we will explore further on Knowing Allāh by looking at 2 more Names and Attributes of Allāh and seeing how we should live by them.
💖 Alhumdulilah there are some old faces and some new. They felt safe, enjoyed themselves and built friendships with other Muslim kids while improving their understanding regarding these basic and vital topics.
📱 For inquiries on this program, please WhatsApp sister Sehar (5543 8092).
🤲 May Allah enable us to fulfil our duties as shepherds of our children by providing them with a good overall education.