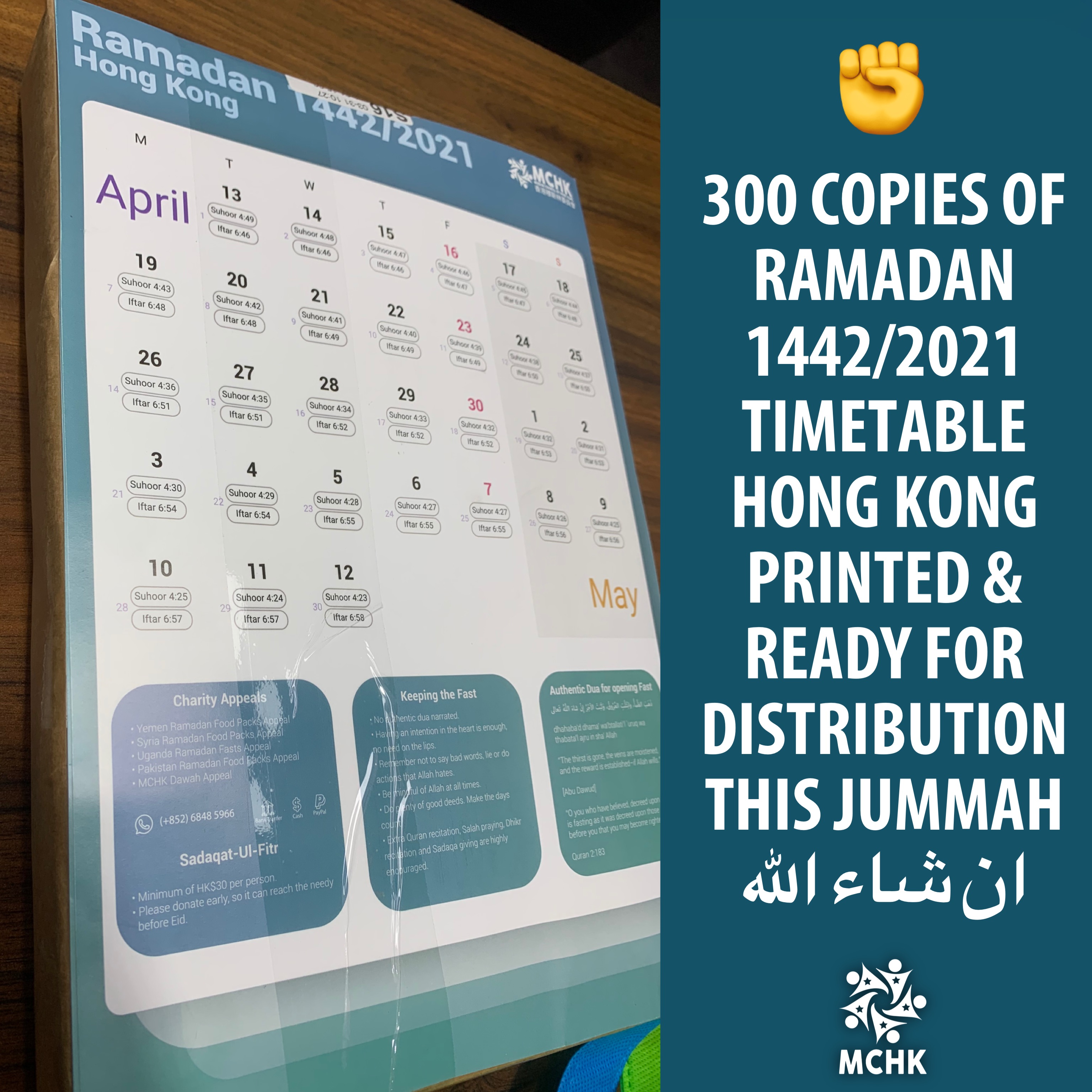 #Ramadan 1442/2021 Timetable Hong Kong
🖨 Alhumdulilah we got 300 copies printed with good quality paper for free distribution at Kowloon Masjid after Jummah in shā Allāh.
✊ Yes, this is the age of mobile phone, but having a physical copy in our homes ready for the blessed month adds to Ramadan vibes.
💞 If you would like the PDF copy for you to print yourself, please WhatsApp message 68485966 in shā Allāh.
🤲 Oh Allah, let us prepare and reach the most blessed month.