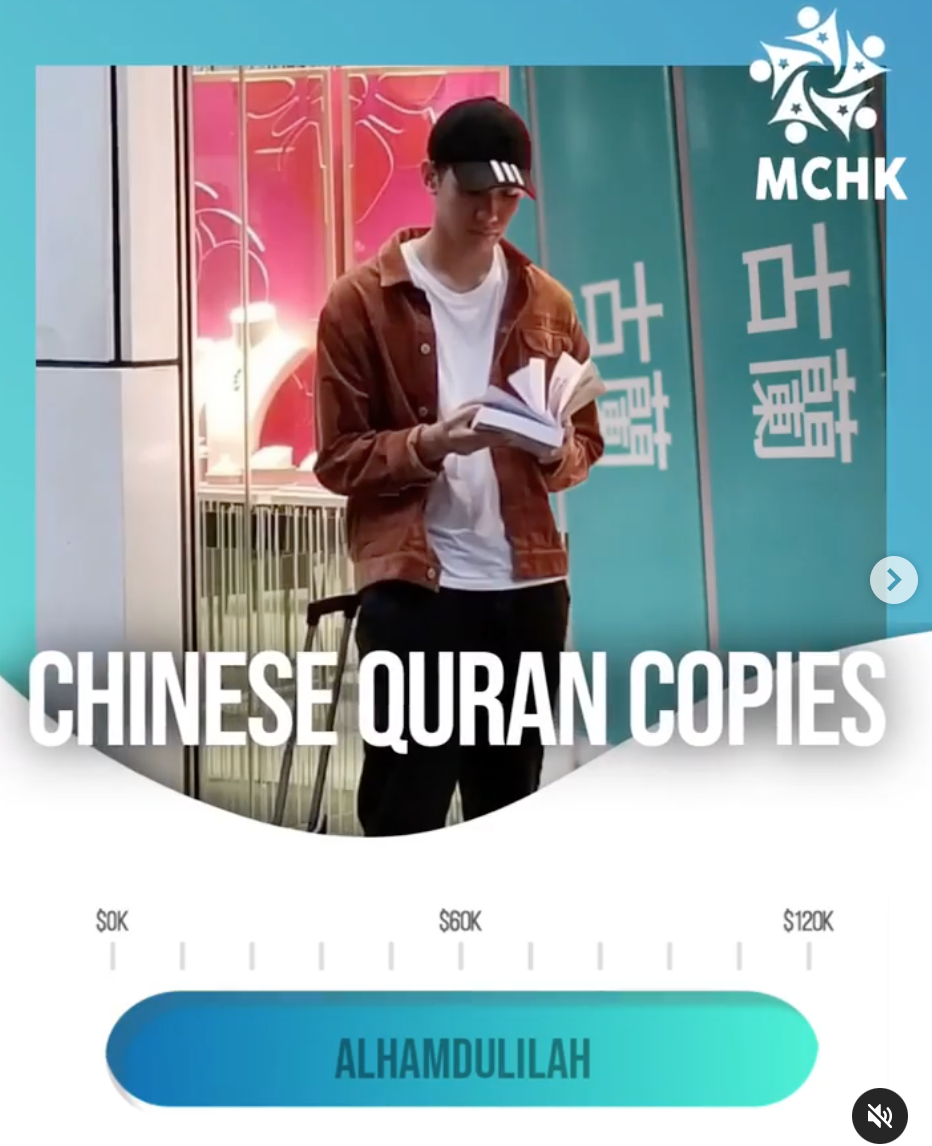 🤩 Allahu Akbar! In April this year we collected and have been distributing the 2500 Quran copies in traditional Chinese translation!

📖 Up until now, this is the best production of Quran copy we have done so far. The design, the UV effect, the book size, the font size, the weight and the overall feel is just awesome. Allahumma barik

💓 As always, MCHK are extremely grateful to Allah for allowing us to be part of such work and to all who put their trust in us to carry out such work.

🤝 We would also like to humbly thank Islamic Union of Hong Kong (IUHK) and Islamic Cultural Association (ICA) for providing us with the soft copy of this translation, which is Muhammad Ma Jian (rahimullah) translation, the most accepted Chinese translation.

✋ So c'mon people, get these copies and give them out to Chinese people you know at work, home, school or anywhere else.

🤲 May Allah continue to accept our collective efforts, forgive any wrongs and guide us and those who we give these copies to towards the righteousness.