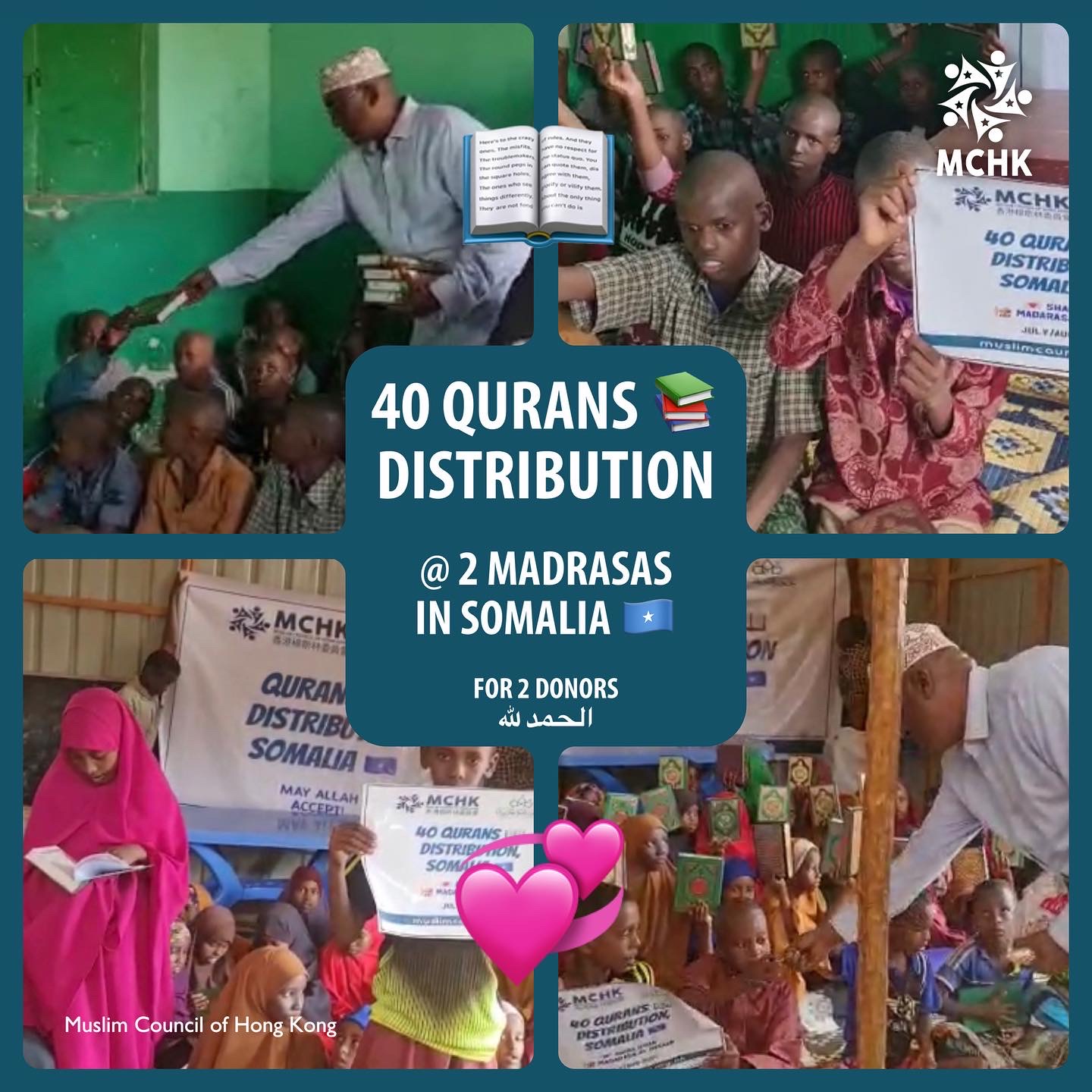 💞 Alhumdulilah two sisters in Hong Kong donated HK$1,000 each towards this distribution with us, grateful for being able to source the learning of Allah's words.
🥰 These madrasas haven't had enough Quran mushafs or the current copies were a poor condition, and so these mushafs are truly appreciated by them.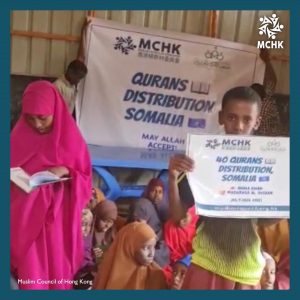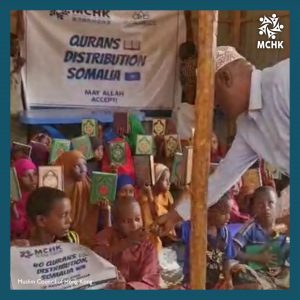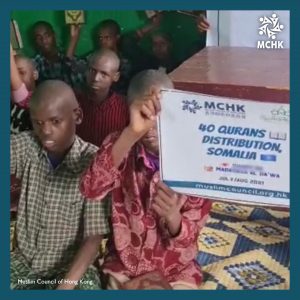 📖 MCHK's partner bought the new Quran copies with it to distribute to an Islamic centre which will benefit young boys and girls for recitation, learning and even memorisation in shā Allāh.

🕋 Prophet Muhammad ﷺ said: ❝The best of you are those who learn the Quran and teach it.❞ (Bukhari 4739)
📥 Do you want to sponsor a similar distribution? For just HK$25 (US$3) per copy you can do so, minimum HK$1,000 for a single distribution.
💰 For those who can't do a single distribution, and want to give towards a collective one, you can give a minimum HK$100 for that in shā Allāh.
🤲 May Allah accept, greatly reward the donors for many years and use us for this precious ‪#dawah‬ and humanitarian work.