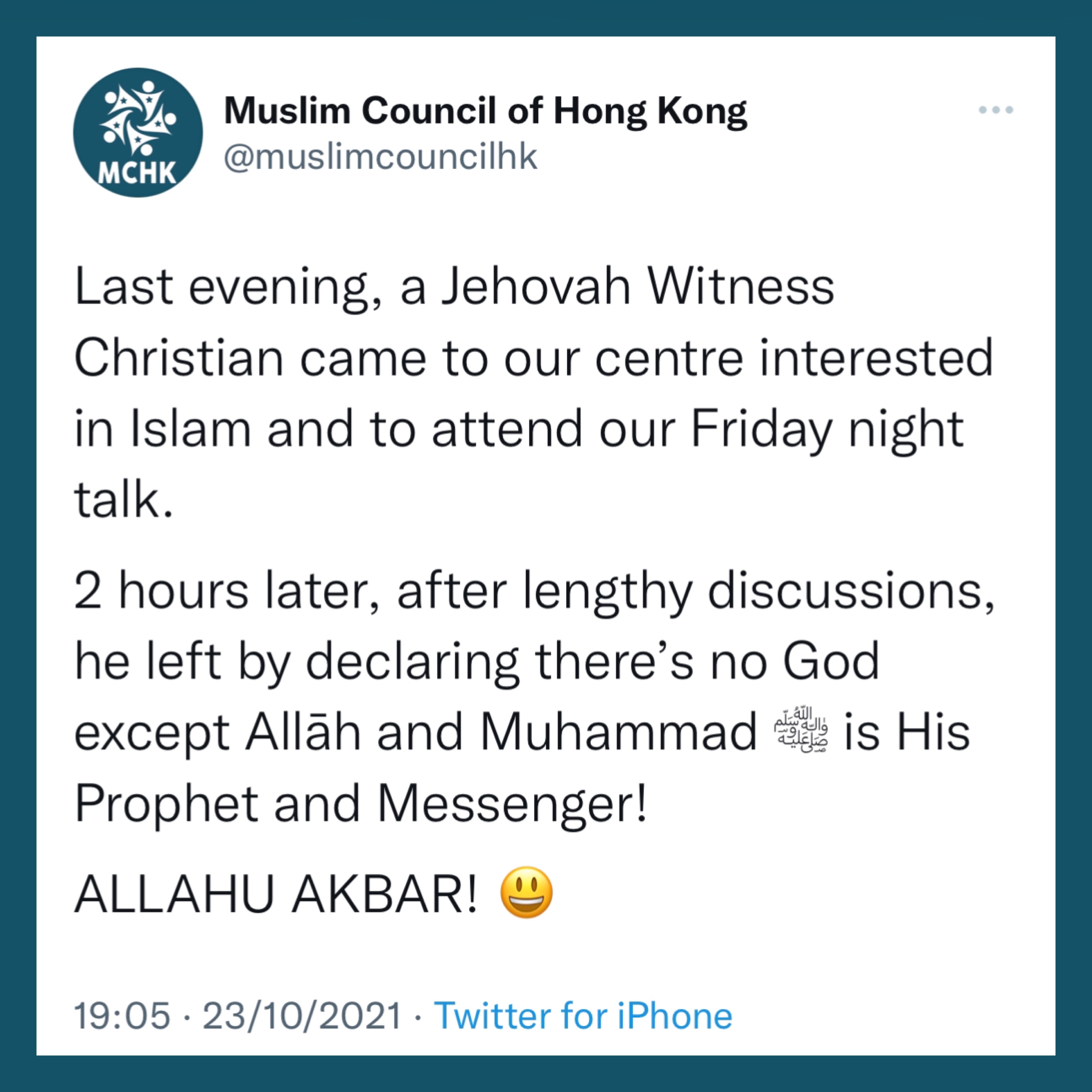 ALHUMDULILAH! He had been a Jehovah Witness Christian for over 10 years. He has a bad impression about Islam and Muslims due to what he saw in the media.
Then, he got some Muslim friends and he went to Turkey for a visit. He said that trip changed his view on the people and the religion completely.
Over last 2 years he had been studying Islam, watching videos and asking questions to the Muslims.
And yesterday, Allah had decreed that the brother would be accepting the light of Islam and begin his journey as a Muslim.
May Allah keep him steadfast, accept from those who became a means for his guidance and continue to bless Islamic centres with such glad tidings.