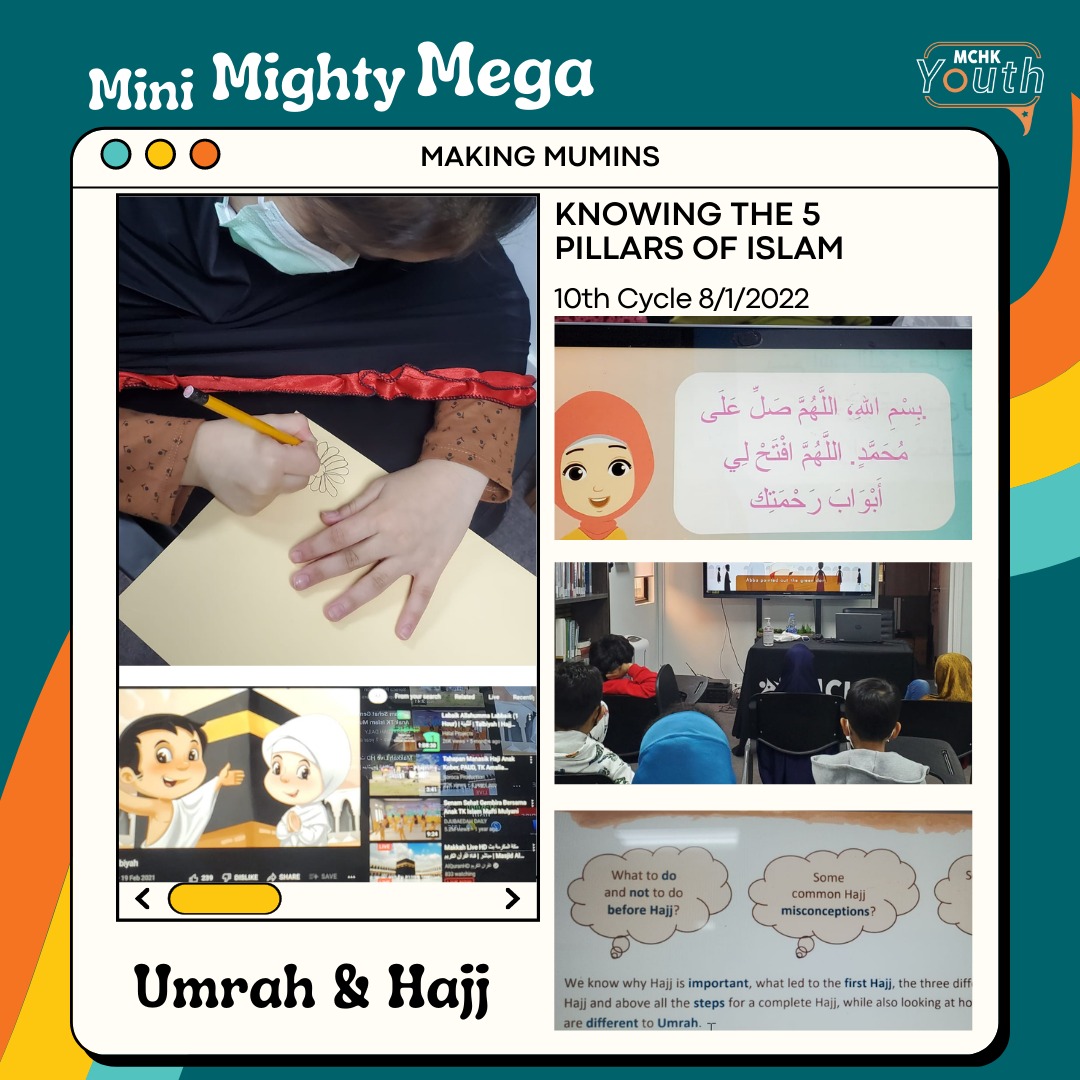 😃 MCHK centre continues to be filled with our young Ummah learning about their religion in a fun, interactive and structured way according to the Quran and the Sunnah.
📝 The 3rd chapter of Knowing The 5 Pillars of Islam continued with this lesson being on Understanding #Hajj and #Umrah.
📋 The lesson was done across the 3 levels, who had specifically designed materials that catered for their age group (6-8, 9-11 and 12-14 years old) while having the same chapter being done.
🕰 In the next lesson in shā Allāh we will the special lesson on Charity Day & Presentation, this time we will be asking students to donate some clothes to help the needy in Philippines.
3️⃣ This is the 3rd and final year of the 3 years curriculum we have designed with a combo between Islamic education, quizzes, artwork, videos, presentations, discussions, games and much more, Alhumdulilah!
💖 Alhumdulilah the students felt safe, enjoyed themselves and continue to build friendships with other Muslim kids while improving their understanding regarding these basic and vital topics.
📱 For inquiries on this program, please WhatsApp sister Sehar (5543 8092).
🤲 May Allah enable us to fulfil our duties as shepherds of our children by providing them with a good overall education.