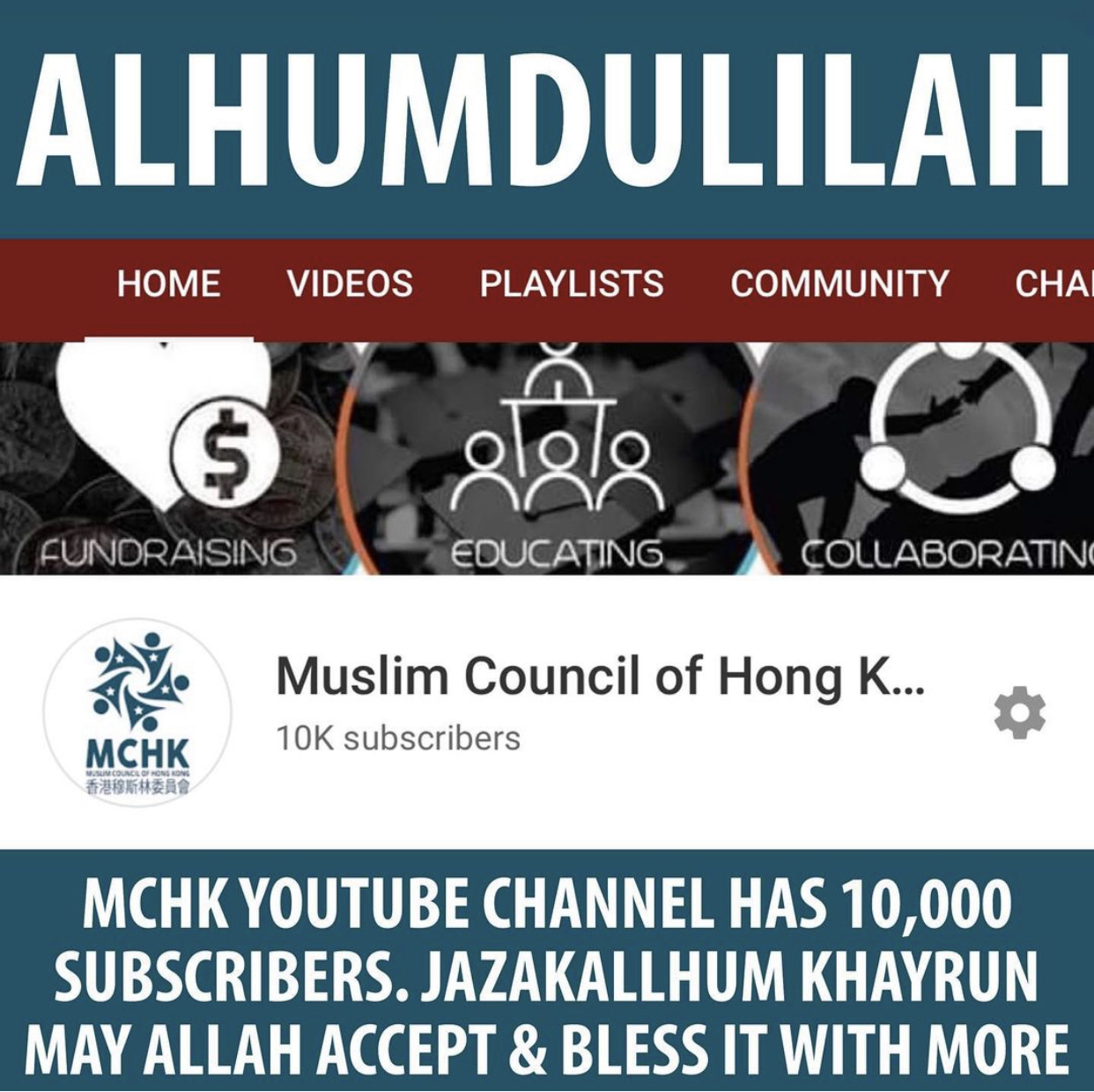 😍 Alhumdulilah! MCHK YouTube channel has more than 10,000 subscribers. Jazak'Allahum Khayrun to all who have shown their support to us.
📲 Make sure to subscribe to our channel if you haven't done so - www.youtube.com/c/MuslimCouncilofHongKong (link in bio)
🤲 May Allāh accept from all worldwide who are using social media platforms for the purpose of inspiring, educating and aiding Islamic and humanitarian work.